Syria: What Exactly is Law 10?
Syria's very own Woman fighter, fights to protect women's rights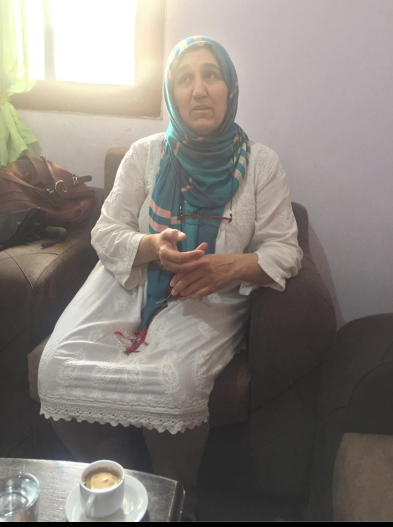 Teacher and women's rights organizer, founder of Syria's first NGO dedicated to gender-based violence
Meet Munaa... since our last interview, the Law to protect women, passed in 2014, is now becoming known. Munaa wants to open projects for women to teach them how to self help and take care of themselves. She wants to get women involved in any financial projects, training them via a computer course, then helping them find a job afterwards in administration.
Unfortunately in 2017 there was a lot of violence towards women against the law raising the challenge that not all men in society accept ideas of protecting women. She has currently informed Christians, Armenians and Arabs of woman's rights and the law with the intention of generating awareness.
Munaa and her organization would go to Villages to educate about the law only leaving some men to only accept with fear. All the while, it is still allowed for men in some Arabic cultures to have have multiple wives. For example, with the Islamic Sharia men can have 4 wives. And as she tries and educates women on the law but they also don't accept the rights because of their fear from man. She is trying to be an active spoken voice for women in an unspoken environment due to the previous laws and rights of her culture.
Thousands of refugees are looking to return back to Syria from the northeastern town of Arsal in Lebanon. Syria wants its Refugees to return home and rebuild the country, according to Lebanon's President Joseph Aoun he believes that keeping many refugees in Lebanon is an "existential danger". Making the return of the Refugees to Syria very hopeful and prominent.
Syria imposes a new housing rule called 'Law 10'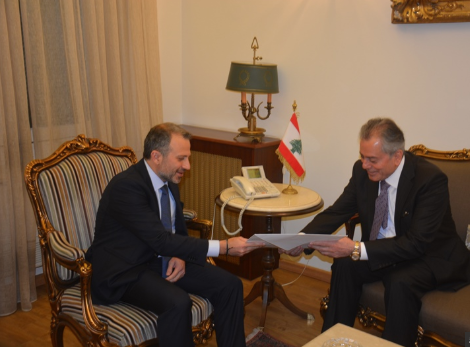 Ali Abdul Karim, Syrian ambassador to Lebanon delivered a letter from the Syrian foreign minister to Lebanon's foreign minister that responded to the questions and concerns about 'Law 10'
Law 10 states that destroyed areas of Syria are to be redeveloped and reconstructed. To prove your claim to property, damaged or destroyed, Syrians must appear in person with newly appointed real estate documents by the government within a year. Meaning the millions of refugees who are still waiting to return might are at risk to lose their homes if they don't return within the year period.
UNCHR discourages refugees, Bassil speaks out.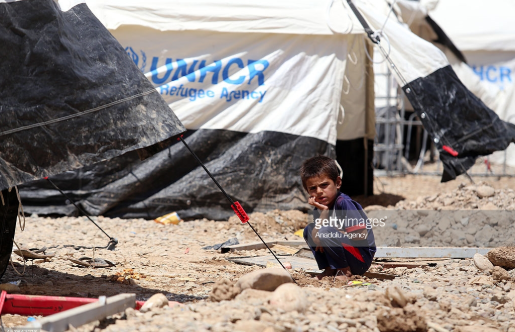 Lebanon's foreign minister wants for the refugees to return to their country but feels as if the UNCHR, United Nations High Commissioner for refugees, has spread fear of returning. 3000 refugees in the town of Arsal were expected to return home however the UNCHR discouraged them by telling them about the poor accommodation and security problems upon return, according to Lebanon's Foreign minister Gebran Bassil.
U.S. Secretary of State Mike Pompeo said he will discuss northern Syria--where most of the U.S. troops in the country are deployed--at his June 4 meeting with Turkish Foreign Minister Mevlüt Çavuşoğlu.
Reuters reported yesterday that Turkey and the U.S. reached an agreement on a plan for the withdrawal of the Syrian Kurdish YPG militia from Syria's city of Manbij. Turkish and U.S. military forces are then to start joint supervision in Manbij.
What to expect: U.S. troops will withdraw from part or all of Manbij and likely relocate further east, in Kurdish-controlled territory. A source with knowledge of the negotiations said Turkey will not want to govern Manbij and could ok the Syrian regime to control the area.
What's next: How is Manbij going to be divided between Turkey and the U.S.? In addition to the withdrawal of the Kurdish YPG militia, a U.S. ally in the fight against the Islamic State, Turkey asked that 300 names associated with the Kurdish-led political party PYD leave the city.
"Ultimately, it's not just Manbij; it's from all of Northern Syria that the PYD and its military wing, the YPG, will be sidelined. You can expect [Kurdistan of Iraq's leader, Massoud] Barzani's puppets to step in."
— Analyst from Syria with knowledge of the negotiations
From refugee... to breakout child star. Meet Zain Al Rafeea. A 12 year-old from Beirut who was a delivery boy before his breakout performance.
Sign up for our newsletter to get the latest content first!