Nothing is as good and nostalgic as watching television shows of your homecountry. I'll be sharing some of the shows Flanders has been obsessed with.
---
1. Temptation Island
Temptation Island is a mix between the Bachelor and Jersey Shore. Four couples do the ultimate relationship test: staying on an island without your significant other... and with people whose job it is to seduce you. 
The four girls stay in the same house on the same island. They are accompagnied by eight single men, the seducers.
-Ajk
The same happens to the four boys. Every couple of days everyone gets to watch what their significant other did on tape. It is the goal of the seducers to break the relationships of the couples. In this season, they really seem to succeed at it. Already three guys cheated on their girlfriend, three of the girls enjoyed a making-out party with each other and much more. 
Is this show sexist and completely unethical? Definitely. Does Belgium enjoy it? Absolutely.
2. De Mol
This show is a little bit less controversial. De Mol is a game where 10 people are dropped in a foreign country. To win money, they have to play games. One person is a cheat that has to sabotage this. 
At the end of every episode the candidates have to answer questions about this cheat. The person with the least right answers has to leave the game. The last candidate wins a monetary prize.
3. Goed Volk (Did you know? This is an expression Flemish people use when entering other people's homes)
This is not your regular cooking show. If there is one thing Belgians can do, it is making original and interesting programs out of cooking shows. Jeroen Meus, one of Belgium's most famous chefs, travels around the world to cook for very different groups of people. 
In the latest episode, he traveled to 'Bella's Hacienda Ranch' in Wells, Nevada, to cook for the prostitutes working there. The result? An amazingly honest and eye-opening look into the life of a prostitute. 
Last season he cooked for sumowrestlers:
4. Callboys
This was the most popular fiction series of 2016 in Belgium. The show follows four callboys, male prostitutes, in their path to success. One day, they decide to also sell dildos. What happens next is a ridiculously funny and emotional course of events. 
Off course, Belgium also has more sophisticated television shows. One thing's for sure: Belgians might be the people with the most down-to-earth view on everything. That's definitely one of our charms.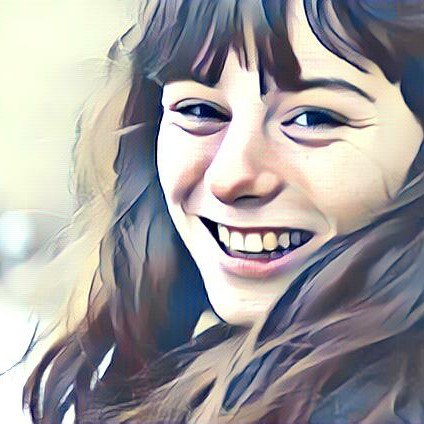 Kato Vander Sande is our Belgian correspondent. Her speciality is women's issues, climate change and entertainment. She studies journalism at Thomas More University College.
The opinions expressed here by Shout! columnists are their own, not those of Shout!