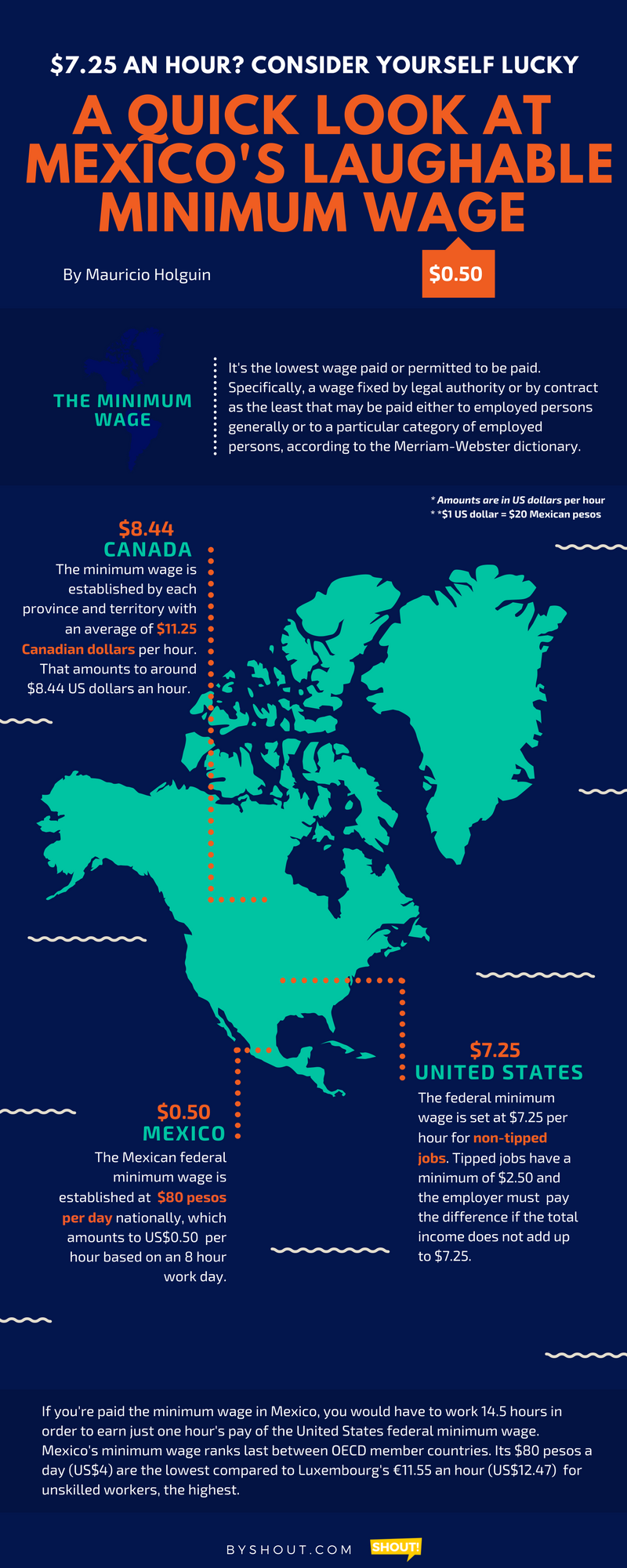 The amount by itself means nothing if it's not put into context, so, what can Mexicans earning the minimum wage afford?
---
You would imagine that the cost of living is significantly lower in Mexico; and that's mostly true on rent, public transportation and many basic utilities, but most consumer goods' prices do not differ too much from the US.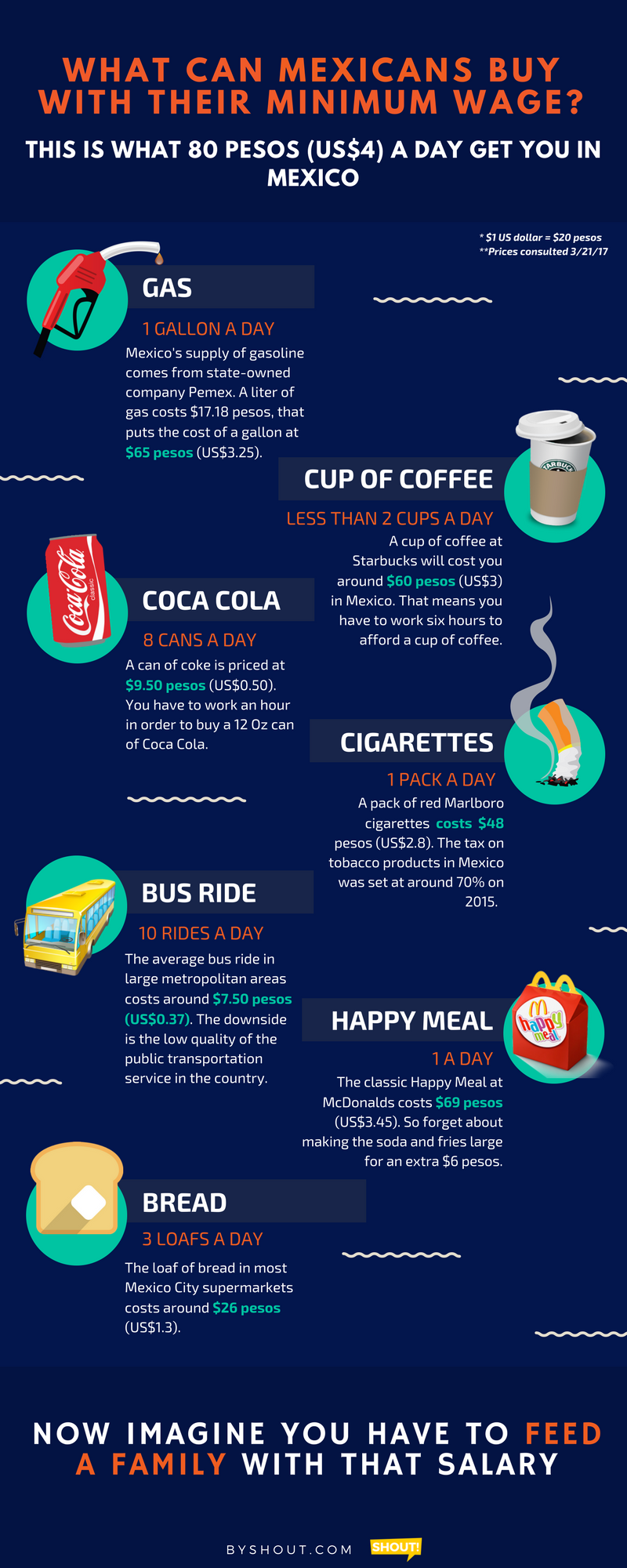 A common excuse for such a low minimum wage is that it provides foreign investment opportunities and that almost nobody earns the minimum wage, but according to the Borgen Project, around 25 million people in Mexico earn less than $14 US dollars a day.
So it's no surprise that around half of Mexico's population lives in poverty, and around 10% of people live in extreme poverty, that's about 12 million people.
A question Mexicans must ask themselves is wether investment opportunities and economic growth are worth more than providing a living wage as a human right.
"One of the fundamental human rights is the right to a just remuneration that ensures an existence worthy of human dignity. The preamble to the Constitution of the International Labour Organization identifies the provision of an adequate living wage as one of the conditions for universal and lasting peace based on social justice," says Patrick Belser, an International Labour Organization senior economist.
Not everything is bad news, though. Mexico has improved a lot in recent years. For example, the country achieved universal healthcare in just one decade thanks to the creation of Seguro Popular in 2002.
Before the implementation of the program, only half of the population benefitted from health insurance.
Also, the country has decreased extreme poverty by around 25% since 1995, mainly because of social welfare programs that were enacted during economic crises.