I've recently moved from Belgium to the U.S. and man it is different. After living here for a month, these are all the differences I have seen yet.
---
There's chlorine in the water. Besides being grose I don't know if this is particularly healthy.
The toilet flushes automatically. So if you lean backwards a little bit too much you get a free bum cleaning service. Nice!
Another weird thing is that the toilets have slots. You can make eye contact with someone while you're peeing... little bit awkward.
There are commercials for Scientology on television. I mean, isn't that dangerous?
You're practically obliged to give a tip, in Belgium we only give a tip if we liked the service.
Air conditioning everywhere! Even if it's really hot outside I still have to carry a sweater with me to wear at work so I wouldn't freeze. I even carry an extra scarf to use as a blanket.
There are people hired in grocery stores to fill your bags. Even if you want to carry it home in your own handbag, they ask you if they can fill that.
There are also people hired to put away your shopping cart. I'm all for creating jobs, but really?
Hey, how ya doing? I had a hard time answering this at first. I thought this was only used by Joey in Friends and not by the whole population of the U.S.  I'm used to just smiling or nodding my head when I pass someone. I'm definitely not used to telling how my life is going to everyone that passes me. (Later they told me that you should just answer 'Good, how are you'. This is American courtesy. Weird Americans).
Same with 'Wazz up'. What do you answer to that? I never know...
Vegetables and fruit are so expensive. I pay eight dollars for a bag of grapes but only four dollars for a whole pie (where's the logic in that?).
After a movie or episode is finished on the television, it starts again.
They have meatball pizzas (can anything be more American?)
Belgian beer is so expensive here. Americans even have their own breweries pretending to make Belgian beer that is cheaper (not the real deal though).
They eat chicken with their waffles. Chicken. With waffles. And maple syrup… No, just no.
American people are really friendly, always ready to chat. This really means getting out of your comfort zone if you're a grumpy introvert.
You can buy already-peeled eggs and garlic cloves at the supermarket.
Their money is so hard to count: they have paper bills going from 1 dollar, but the coins are so hard to use. The number is written in the smallest letters possible. I think this is the reason their queues in the supermarket are so long.
People protest everything. In Belgium when we don't like something we strike, or we get angry on Twitter. Sometimes there is a protest but really not as much as in America.
Religion is still a thing here. Young people go to Bible class and to church on Sundays. If you go to church in my village, there are literally three people there: the priest and two 80-year olds.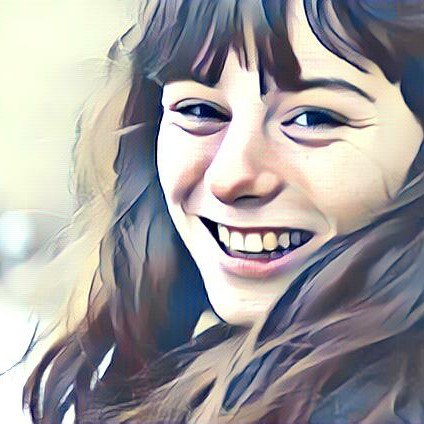 Kato Vander Sande is our Belgian correspondent. Her speciality is women's issues, climate change and entertainment. She studies journalism at Thomas More University College.
The opinions expressed here by Shout! columnists are their own, not those of Shout!