In the United States of America, the two biggest boxing weekends on the calendar are not "American holidays." Not Labor Day weekend, which honors our workers. Not Memorial Day weekend, which honors those who gave their lives for this country, or Thanksgiving weekend, dedicated to giving thanks for our blessings.
---
The two biggest boxing weekends in America fall on Cinco de Mayo weekend and Mexican Independence Weekend in September. These are the two biggest pay-per-view boxing weekends on the calendar. The two weekends are so associated with big boxing events in America that even a non-Mexican fighter like Floyd Mayweather has scheduled their big fights on these weekends.
This Saturday, Saul "Canelo" Alvarez will fight Julio Cesar Chavez Jr. in the biggest event in Mexican boxing in years. The fight won't be happening in Mexico, but rather at the T-Mobile Arena in Las Vegas, Nevada. Millions of dollars will be pumped into the Las Vegas economy from Mexican tourists and Mexican-American fight fans. Casinos on the strip will enjoy strong weekends, drinks will flow at bars, cabbies and Uber drivers will recover from the rent they just paid their landlords, and I'm sure some 1's will make their way to strip clubs.
Fittingly, the commercial for the Canelo-Chavez fight features the two fighters running through a wall to get to America in a not-so-subtle jab at President Donald Trump. While the fight has many storylines inside the ring, it also has quite a few outside the ring including:
Mexican holidays are becoming huge holiday weekends in the United States;
the boxing economy is highly dependent on Latino fans and fighters, especially Mexican fans;
and a huge event for Mexicans is happening in the United States and benefiting many Americans. Under the Trump Administration it's a very plausible scenario that we may lose big events such as this due to visa issues and a proposed wall.
While there's a long history of Mexican boxing in America, there's been a huge surge in Latino stars in the past few decades, totally reshaping the culture of the industry. When Oscar De La Hoya was a young professional announcers and boxing writers would have to explain in detail how Oscar was both an American and a Mexican. During the build-up to the De La Hoya-Fernando Vargas fight, a huge fight pitting two Mexican-Americans from California against one another, HBO announcer Larry Merchant seemed startled two former US Olympians would so identify as Mexicans.
Today, boxing media has gotten past such confusion and, while dysfunctional in many other ways, is further upon the path of recognising a younger, browner and more vibrant America than many segments of our society. A huge event such as Canelo-Chavez by definition couldn't happen without Mexican immigrants and its very existence is a rebuke to the narrow definition of America promoted by Trump and his base of supporters. Tuning into the fight Saturday night on HBO-PPV, or at select-theatres, you will see an event that encapsulates the future of America - much like a Bill O'Reilly fan club captures the past.
As for the fight itself, while Chavez Jr. is the son of the greatest Mexican fighter of all time, unless he can channel his dad in the ring, I heavily favor the younger, sharper and more dedicated Canelo to punish Jr and stop him in the late rounds.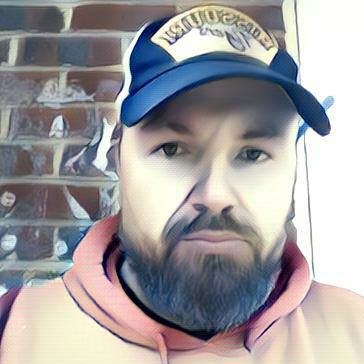 Umar Lee is a freelance journalist, crime fiction author and combat sport writer from St. Louis.
The opinions expressed here by Shout! columnists are their own, not those of Shout!