The Colombian peace negotiations were a tedious and troublesome process that finally ended in November of last year after the Colombian congress voted in favor of the peace accords. It should be mentioned that the peace deal was initially rejected by voters on October of that same year in a national plebiscite. The second deal was approved, not by voters, but instead by the pro-peace coalition in congress created by Santos in November. A decision that was heavily criticized. No matter, the peace deal was successful and the implementation process began. Nonetheless, the implementation of the accords will prove (if not already) to be a more difficult journey for both parties. One of the most prevalent concerns regarding the implementation of the process reunification of former FARC rebels back into society
---
The New Yorker writer Jon Lee Anderson, in his article titled Colombia's Guerrillas Come Out of the Jungle, reveals some of the difficulties the FARC are and will face during demobilization process in an interview with FARC commander Carlos Antonio Lozada.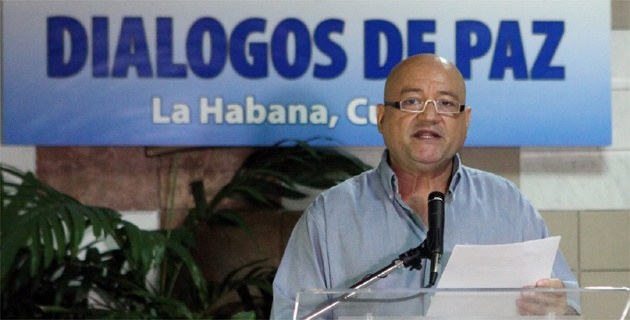 The lack of formal education and with the possibility of unemployment, It is reasonable to infer many former fighters could join other paramilitary groups or at the very least rely on crime to sustain themselves. Knowing this is a foreseeable reality, the Colombian government has promised to provide programs to trained these people to be electricians, plumbers, and other technical careers.
However, in his interview with Anderson, Lozada talked about an interesting initiative to help him accommodate back society. He has tried to use LinkedIn after an army general invited him to join. Regardless of his good intentions, he has experienced some unique "issues"  filling out the membership form. While laughing, Lozada said:
It asks you for 'curriculum, professional contacts and qualifications, and references. Job description—commander for the farc! References—Timochenko!
Timochenko is the leader of the FARC and was their main negotiator during the negotiations.  Although Lozada was "unsuccessful" in using LinkedIn, many young FARC fighters have had better luck with Facebook and WhatsApp for other purposes. They have started using social media to contact, reach, or find old friends and love ones. Referring about his young fighters he said:
That's all they talk about: getting on Facebook to find their parents, and making WhatsApp calls.
As for Lozada, he revealed his desire to go back to school and finish his formal education. He also declared his opposition to the current economic model of Colombia. Through peace and not arms, Lozada and the FARC's fight to change the country continues.
To learn more about the FARC, the peace process, and Anderson's interview with Lozada, do not forget check his original article. Read on!