In the pure meaning of the word, I consider myself a true feminist and I am not ashamed of it. I believe in equal rights, I want to fight for all the women in the world who are oppressed by society, by their boss or even by their own husband. I also want to support Emma Watson showing her tits (which -by the way- are stunning). If she wants to show her boobs, then let her, right? Who are these so-called feminists to judge? You can run around completely naked and be able to care about equal rights. You can wear a burka and still be a feminist. Shouldn't we women support each other instead of throwing shade at someone who uses her voice for a really good cause?
---
But there is something with the term 'feminism' that bothers me: the fact that the term contains a piece that implies a gender. In my opinion, by using 'feminist' with the piece of 'fem' in it, some women also seem to see themselves as superior, as if they are worth more than men. It's no secret that many people have a false image of what feminism is about. They see it as men-hating, frustrated, middle-aged women and forget the heart of the matter. Men still don't feel like calling themselves a feminist, because it basically sounds like you call yourself female. I prefer the term 'equalitism' or something, where there is no suggestion of one gender.
Feminism is all about equality. But what we shouldn't do is implying men and women are the same, because we are not. Best example is our physical appearance. How different can we be? Ever tried to playfully fight your boyfriend? How many times did you win? A personal case: I play soccer. In the beginning I was convinced that a female team could be as good as a male team. Now I know that that is not true. Men will always be faster, stronger, have a better stamina. It's a fact. But that doesn't mean that a female team cannot be fast, have nice skills and be a wonderful team as well. Does that mean that men are superior? Of course not! We may not be the same, but we are all equal. Men, women, black, white, young, old. Every single person should have the same rights.
I think Emma Watson is by far one of the most exquisite women in Hollywood. She seems down to earth, is well educated and chooses to use her fame for the right reasons. Did I mention she portrayed one of the most powerful and influencing female characters in film history. I mean, who didn't want to be Hermione Granger when she was a little (or not so little) girl? Hermione is fierce, brave, smart and a stunning woman. Without her, Harry and Ron would've never been able to defeat Lord Voldemort. So maybe we should all stop focusing on her amazing boobs and start paying attention to the real issue here: equal rights and treatments.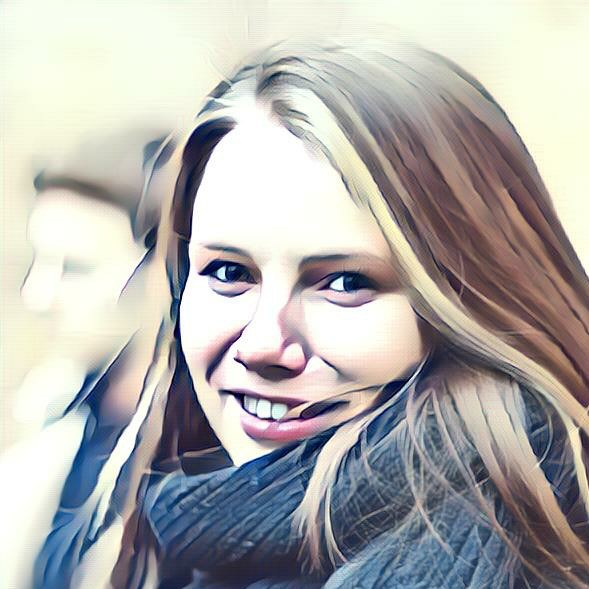 Lynn Van de Velde is our Belgian correspondent. Her speciality is women's issues. She studies journalism at Thomas More University College and is currently interning at Apintie in Surinam.
The opinions expressed here by Shout! columnists are their own, not those of Shout!.