RAMALLAH, West Bank — Feminism is a word that is usually spoken with ridicule, exasperation, and sometimes disgust, even by women. It is the dirty word from which many women shun away. In the Arab society I grew up in, feminists have been usually portrayed as angry single women with short hair and without a shred of femininity that hate men. I now realize that this is the picture that society, and even women, create for feminists.
---
Am I a feminist or not? I am not sure.
I just know what I believe in: I and everyone else should have the choice to be whoever we want, wear whatever we like, and do whatever we see fit – of course without harming others.
Young girls need stronger female role models that show them that they CAN; they can be models, fashionistas, mechanics, wrestlers, chefs, or even astronauts. They need to know that being sexy or feminine does not contradict with life choices. And I believe Emma Watson IS one of these role models.
Emma's beauty is undeniable. She is also an Ivy League graduate, a writer, and an amazing actress. She is an activist who is using her fame to help the United Nations enlist men for women's causes in the HeforShe campaign. The roles she has been generally choosing to play channel strength and power; no one can forget Emma as Hermione, the smartest witch in the magical world. Let's all admit that without Hermione Voldemort would have kicked Harry Potter's a__.
Despite this, Emma was deemed a "bad feminist" after posing for Vanity Fair. All the efforts Emma has been making to represent women vanished in one second, just because she was not "modest" enough. The question is: Who decides what is modest enough for a feminist, and most importantly for any woman? What does modesty, or the lack of it, have to do with feminism or standing up for women? As long as Emma was the one that chose this attire, who are you and anybody else to judge her? It is her body, her image, and her picture. If you do not like these pictures, if they annoy you in any way, you can simply look away. Emma's pictures do not influence your choices in life, then why are you trying to influence hers?
Us women, and supporters of women's rights, should stand up for people like Emma. We need to be the ones sending positive messages combating the negative ones. Maybe then, more people will listen. Maybe then, more role models will show up. Maybe then, real change will happen.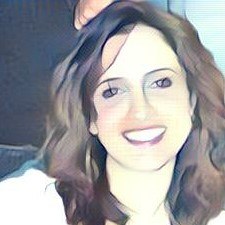 Rasha Musleh is our Palestinian correspondent. Her specialty is Middle East issues, international development and human rights. She is currently working as a Program Support Officer at the United Nations Relief and Works Agency for Palestine Refugees.
The opinions expressed here by Shout! columnists are their own, not those of Shout!