On February 13 AP photographer Burhan Ozbilici won the 2017 World Press Photo competition for his photo of Russian ambassador Andrei Karlov and his assassin. Below is the opinion of Sofia Brontvein, our Russian correspondent.
---
MOSCOW, Russia — Russian media reacted very sharply over the win of the photo depicting the murderer of the Russian Ambassador in the largest and most famous photography competition all over the world. Federal pro-Putin TV channels accused the West of intolerance and heartless attitude to Russia.
I talked with journalists, photographers and students in Moscow to find out their opinion on this picture winning the top prize: do they discern anything offensive in this jury's decisions, whether this fact touches their inner core.
In general, their opinions can be divided in three points of view. Some simply believe that this photo is a great success for the photographer, who was in the right place at the right time and pressed the shutter. This can't be considered as good or bad — just life, just coincidence.
Others believe that the victory of such photo, showcasing killing and terrorism, is propaganda for terrorism and violence. Perhaps this opinion is due to the law forbidding extremism, adopted in Russia recently. The law prohibits demonstrating and publishing of materials about any violent and terroristic acts.
The third view is held mainly by photographers. They believe that such competitions as World Press Photo is now at the peak of politicization. Photographers win not only for their talent and the quality of their work, but for imprinting historical moments globally affecting the world politics.
To my mind, this photograph and this prize combines all three facts. Yes, we are all people and are politically engaged and such dramatic events affect us. This snapshot and the prize it received glorifies the killer in some way. For Burhan Ozbilici that exhibition another protocol event part of his work, but, in the face of such a tragedy, he was a master of himself enough and captured history.
What is the picture about? December 29, 2016 Turkish Associated Press photographer Burhan Ozbilidzhi attended the opening of a photo exhibition in Ankara where the Ambassador of Russia to Turkey Andrei Karlov was assassinated by Turkish policeman Mevlut Mert Altintas.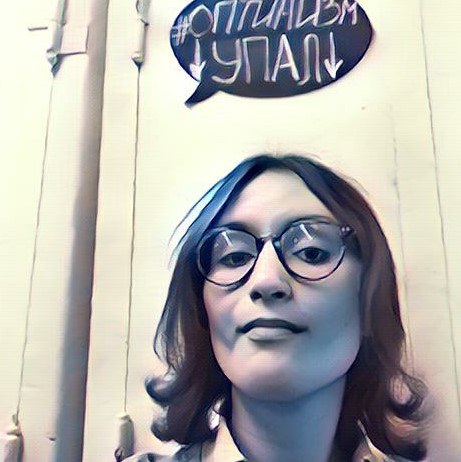 Sofia Brontvein is our Russian correspondent. She studies journalism at the Lomonosov Moscow State University.
The opinions expressed here by Shout! columnists are their own, not those of Shout!.