An arid, landlocked country of the Sahel with a population 21 millions, Niger is surrounded by countries where militant groups linked to the Islamic State or al-Qaeda are operating.

But the day I arrived in the country's capital, Niamey, I was told that a group of French tourists had just left the hotel for an expedition on fleuve Niger.
Perhaps some kind of evidence that tourism had returned to this country where both Islamist extremists and U.S. Army Special Forces have deep roots.
In spite of being under a state of emergency and food-insecure, Niger produces Bière Niger, a light beer that easily rivals with Bud Light, America's top-selling beer.
Not many people associate Niger, which is mostly Muslim, with beer: when I returned to Paris a few days later and boasted about the beer, a friend asked if I was talking about a non-alcoholic beer.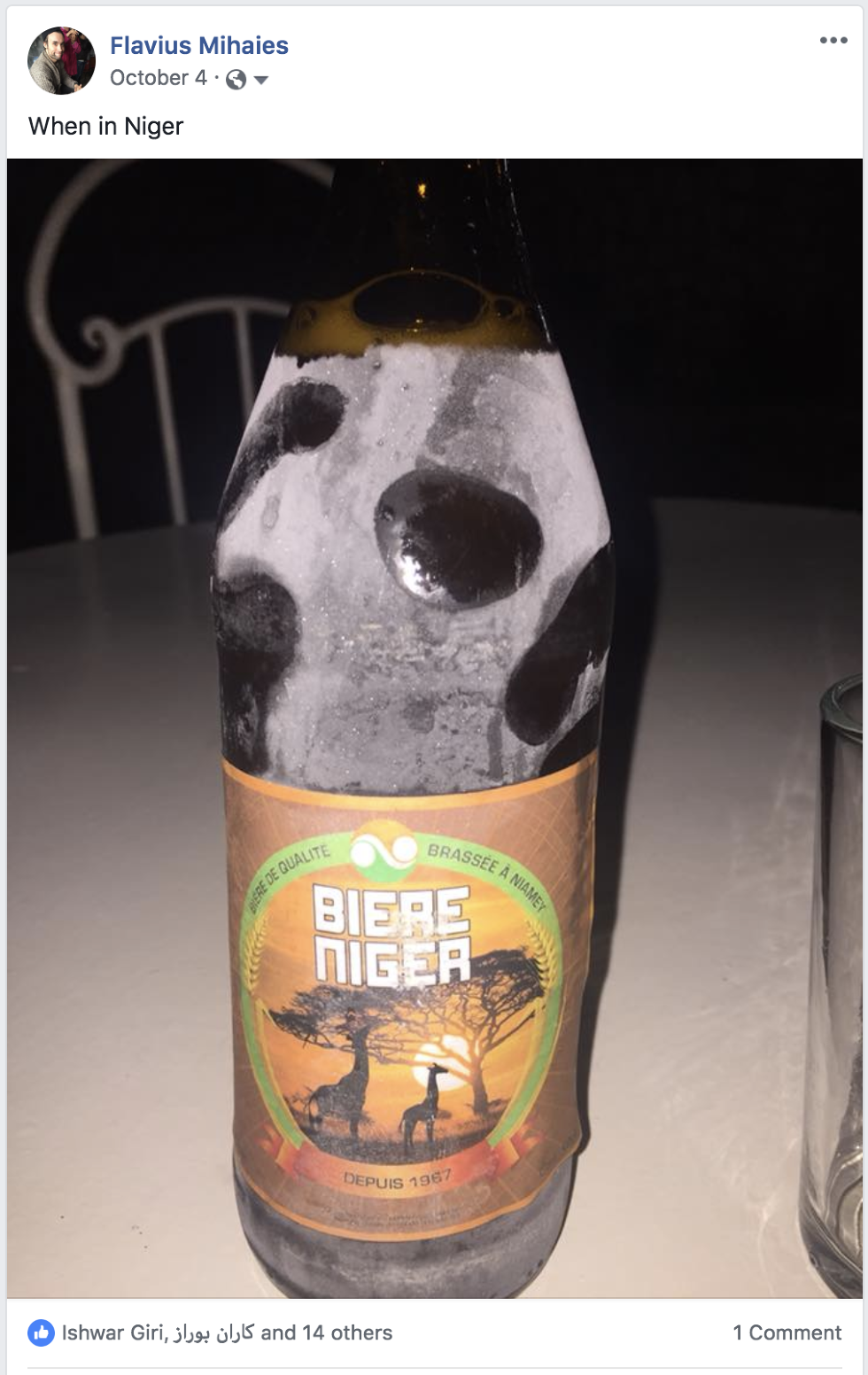 Shout News
It is true that in Niger on ne boit pas dans la rue (one can't drink on the street) and this likely is a reflection of the country's Islamic identity, but Islam has historically been commonly mixed with Animism, a traditional belief system, all across West Africa.
"The country is 50% Christian, 50% Muslim, and 100% Animist," a friend said referring to neighboring Burkina Faso.