1. British taxpayers will pay for legal aid to Islamic State's bride Shamima Begum. The 19-year-old, who left east London in 2015, was stripped of her citizenship in February, after she was found in a Syrian refugee camp, the BBC reported. Ms Begum played an active role in the Islamic State's reign of terror as a member of the "hisba", which punishes those found flouting the group's laws on how to dress and behave, The Independent reported.
2. Associated Press published a map of the military campaign against the Islamic State from the group's greatest territorial gains in 2014. Gray shows areas occupied by the IS and allied groups.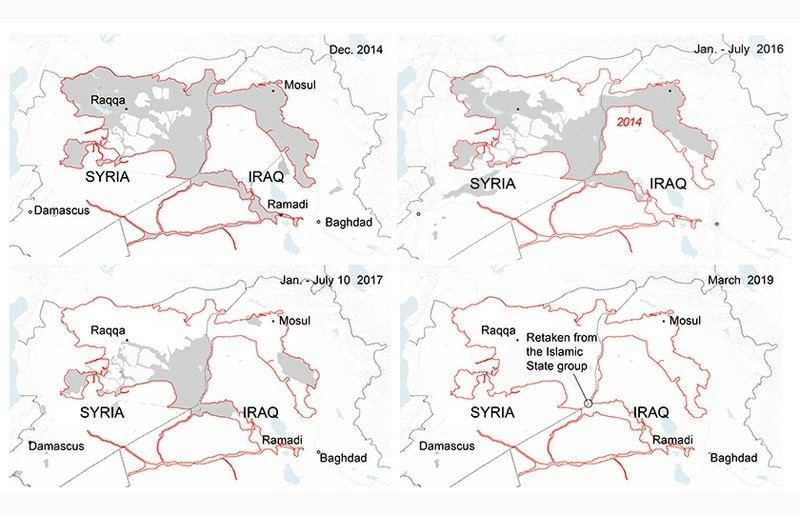 3. Maronite bishops in Lebanon deplored the U.S. recognition of Israeli sovereignty over the Golan in a statement released at the end of the Bishops' monthly assembly, the Holy Land Christian Ecumenical Foundation reported.