'You are not going to drag us into your shitty war.'
It was late afternoon on March 15, 2011, and Susan E. Rice, the U.S. Ambassador to the United Nations, had called her French counterpart.
France was urging the U.S. to join them in a military campaign to prevent Libya's strong man, Colonel Muammar Qaddafi, from slaughtering his opponents.
The French won. On October 20, Colonel Gaddafi was captured and killed as rebel fighters took his hometown of Sirte. His convoy had been bombed and scattered by U.S. and French airstrikes only moments earlier.
In our recent visit to the region, seven years later, we found that it is the French who are largely taking the blame for the current mess in Libya, a failed state and a terrorist haven, and the region as a whole.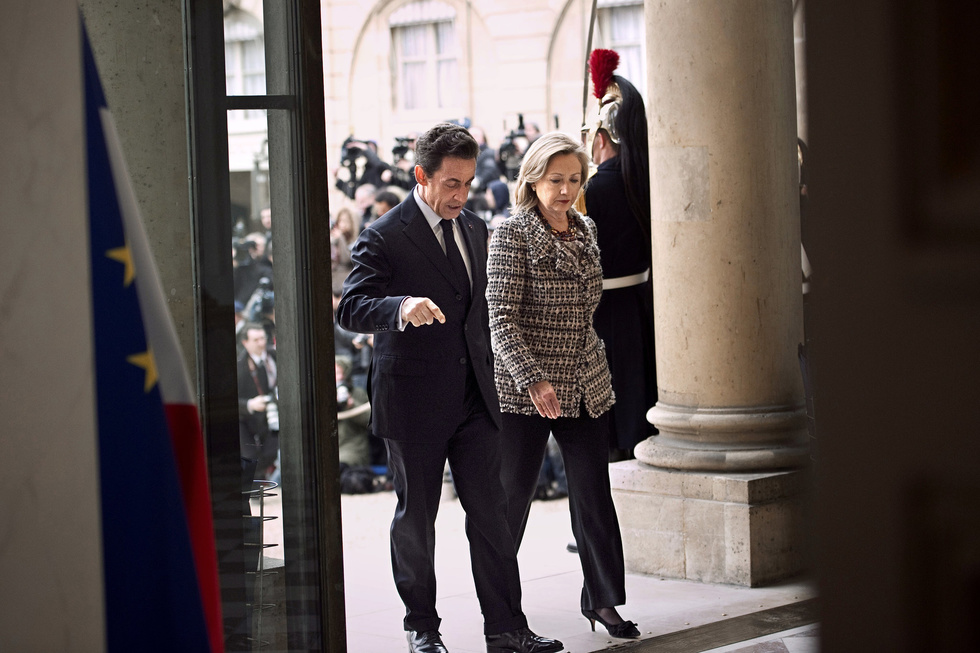 President Nicolas Sarkozy of France with U.S. Secretary of State Hilary Clinton in Paris on March 19, 2011. The French president, who had pressed for the bombing campaign that guaranteed Gaddafi's demise, told Mrs. Clinton that French fighter jets were already in the air. Photograph: Lionel Bonavent
Yet, it is striking that only a few Western news media have paid attention to what happened to neighboring countries after the Libyan leader's demise.
The Dictator's Weapons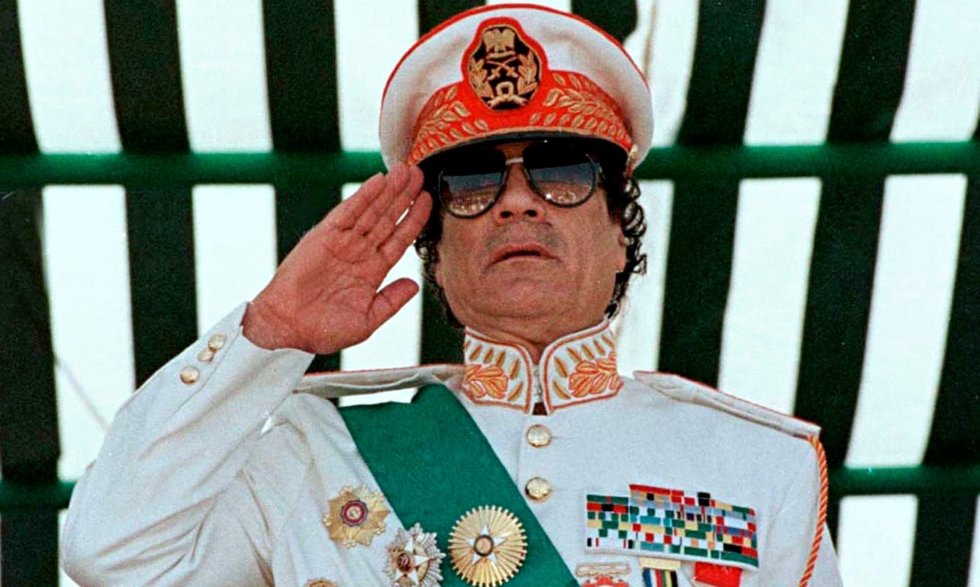 Colonel Muammar Qaddafi. Photograph: Reuters
Colonel Qaddafi left behind a vast military arsenal.
By late 2011, this huge arsenal of weapons was turning up in Syria, Tunisia, Algeria, Mali, Niger, Chad, Nigeria, Somalia, Sudan, Egypt and Gaza, often in the hands of terrorists, insurgents or criminals, the New York Times found.
It looked really scary. In the fall of 2012, American intelligence agencies produced a classified assessment of the proliferation of arms from Libya. "It was like, 'Oh, my God,'" said Michael T. Flynn, then head of the Defense Intelligence Agency. "We've not had that kind of proliferation of weapons since really the end of the Vietnam War."
A connection to the region's largest terrorist groups was also established. Libya had indeed become a source of materiel for Boko Haram, as evidenced in transfers of weapons from Libya that transited Niger en route to Nigeria.
The U.S. did try to take measures to secure the vast arsenal left by Colonel Qaddafi, but they largely failed.
"There was one arsenal that we thought had 20,000 shoulder-fired, surface-to-air missiles, SA-7s, that basically just disappeared into the maw of the Middle East and North Africa," recalled Robert M. Gates, the American defense secretary at the time, according to the New York Times.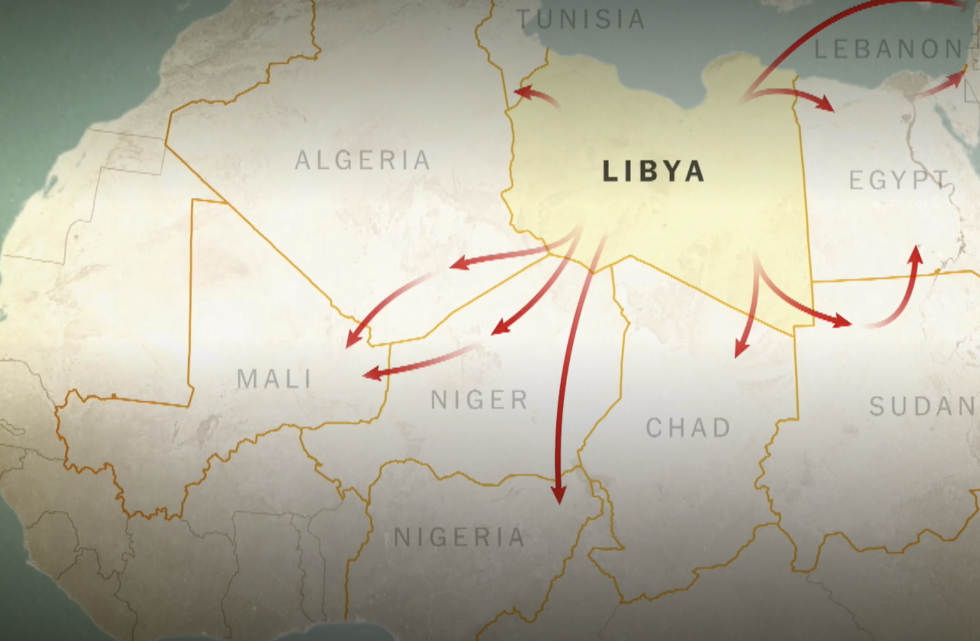 Weapons have been trafficked out of Libya since the fall of Colonel Qaddafi in 2011, especially through the south. Visual: The New York Times
Superjumbo: the Tuareg and the Islamists
The Tuareg are a traditionally nomadic people who live in the Sahel-Sahara zone of north-west Africa.
In Mali and Niger they have fought on and off for many years with their central governments, demanding greater independence or at the very least more investment in the areas they live.
Many Tuareg were in Libya's armed forces when the uprising started in 2011. Left unemployed when Qaddafi fell, returning Tuaregs--to Mali, especially--were able to bring with them considerable quantities of weapons and ammunition from former army storages that suddenly nobody controlled when the Gaddafi state crumbled.
In Mali, these returning Tuareg reinvigorated an insurgent army and soon joined forces with Islamists group from the region, including Al Qaeda in the Islamic Maghreb. They formed an uneasy but potent alliance that quickly routed Malian government forces, prompting the French military to intervene in 2013 as insurgents risked threatening Bamako, Mali's capital.
The French military intervention assisted by troops from Chad and Niger was able to beat back the Islamist and Tuareg rebels in the northern part of Mali, but France has had to maintain a sizable military presence to this day.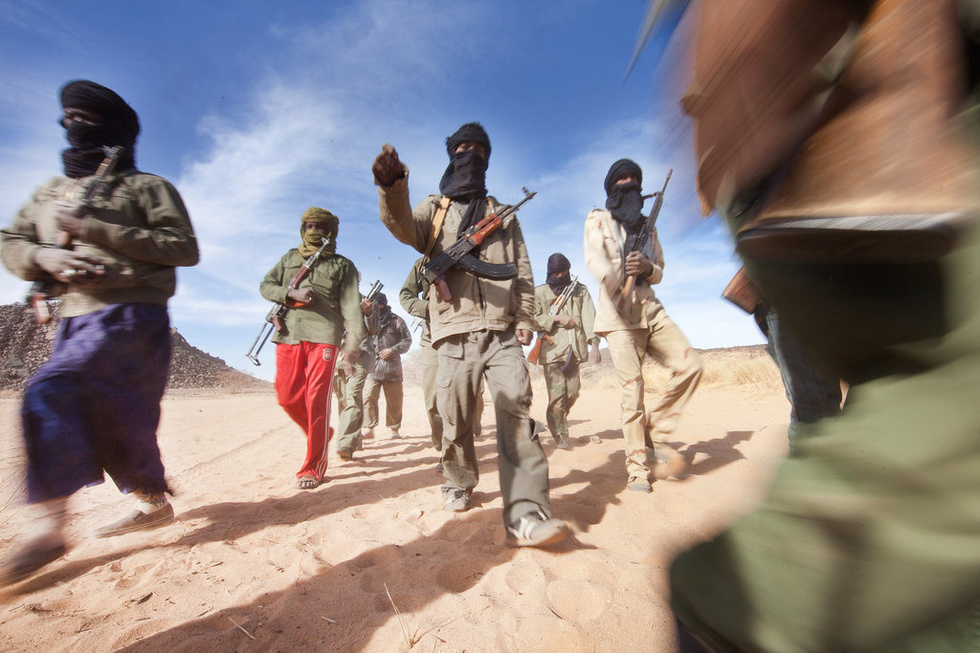 Tuareg rebels storming towns in Mali's northern desert in 2012. Photograph: Veronique de Viguerie/The New York Times
Conclusion
The end of the Qaddafi regime in Libya triggered regional instability as men and weapons poured through neighboring countries.
Interestingly, in Mali, while those we talked to during our recent visit blamed former French president Nicolas Sarkozy for the current instability, it is France, the country, they expressed gratitude toward when Sarkozy's successor, Francois Holland, decided the military intervention that routed insurgents and Islamists in 2013.