Last week's death of American missionary John Allen Chau, 26, slain by members of the Sentinelese community using bows and arrows on North Sentinel Island, brought the attention on modern-day hunter-gatherers who have endured in various remote parts of the world and preserved a lifestyle that has inexorably been phased out with the Neolithic Revolution and the transition from hunter-gatherers to farmers and herdsmen that started between 8,000 and 7,000 years ago.
The Sentinelese community is considered the last pre-Neolithic tribe in the world, but there are other communities who maintain a primarily hunter-gatherer existence, and various links and contacts with outsiders. They are small, scattered around the globe, and vulnerable to modern-day civilization's encroachment and, at times, lust for land.
Yet, as recently as the 17th century, there were still around 55 million hunter-gathers living across almost one-third of our planet. In the New World, for example, Native Americans outnumbered settlers by nearly 6 to 1. But their way of life, dating back to the dawn of mankind, was now under threat as new comers move onto their life in the so-called Age of Exploration.
Downfall of the Hunter-Gatherers www.youtube.com
Hadza: Tanzania's Hunter-Gatherers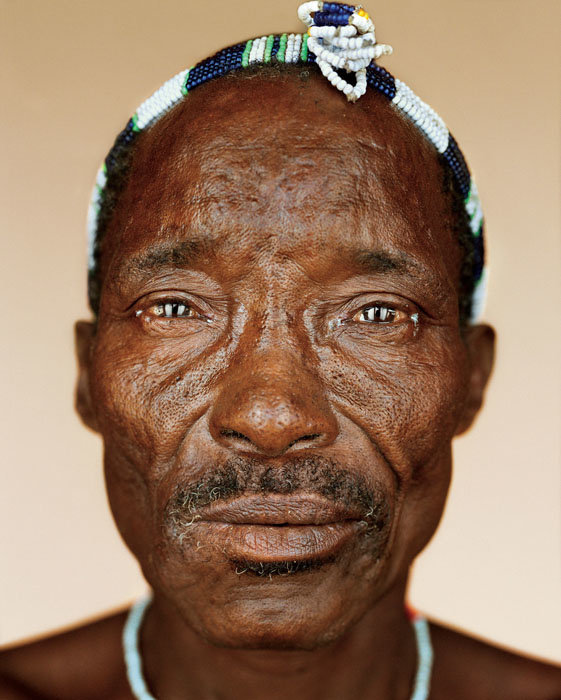 Onwas from the Hadza tribeMartin Schoeller/National Geographic
The home of the Hadza tribe is in northern Tanzania. While some have moved close to villages and taken jobs as farmhands or tour guides, approximately one-quarter of all Hadza remain true hunter-gatherers. They have no crops, no livestock, no permanent shelters. They live just south of the same section of the valley in which some of the oldest fossil evidence of early humans has been found. Genetic testing indicates that they may represent one of the primary roots of the human family tree perhaps more than 100,000 years old.

Meakambut: Last of the Cave People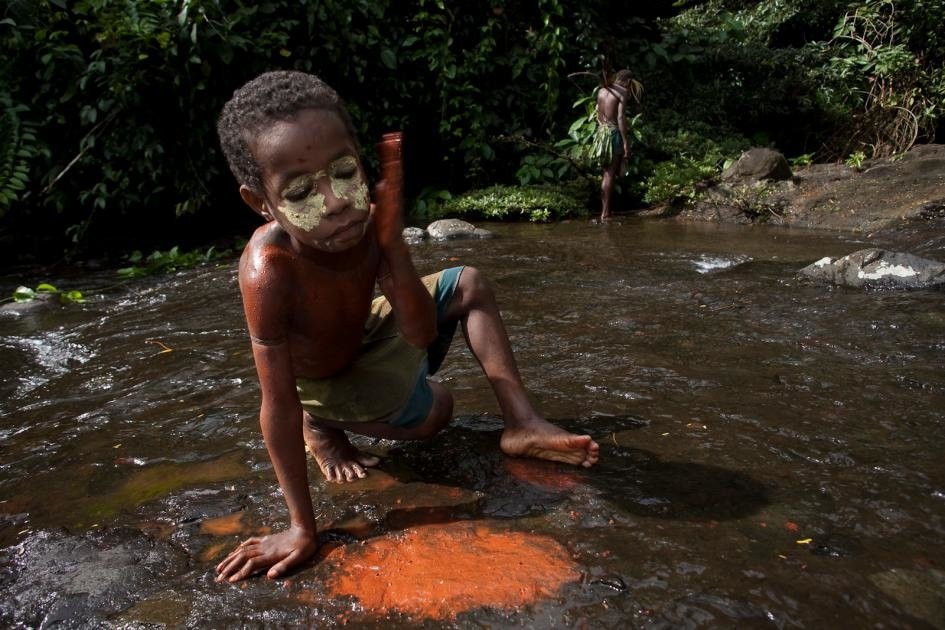 A Meakambut boy with body paintAmy Toensig/National Geographic
The Meakambut, a nomadic people in Papua New Guinea, were unknown to the outside world until the 1960s, when Australian patrols began to trek into the country's most ferocious topography. Gripping a kindling-packed stick with his feet and using a strip of bamboo for friction, a Meakambut man coaxes a cooking fire from soggy terrain. This "fire saw" method is widely practiced through- out Papua New Guinea.

Bushmen: Southern Africa's First People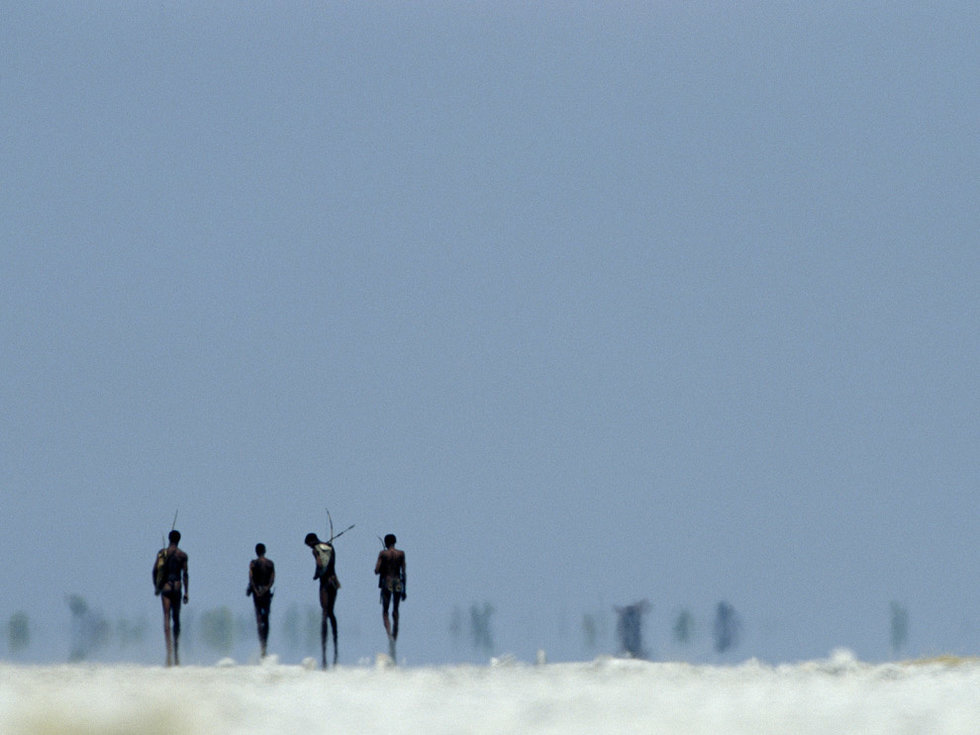 Bushmen of the Kalahari Figures in a mirage, Bushmen wearing skins and carrying bows and arrows cross a salt pan in Namibia's Nyae Nyae Conservancy.Chris Johns/National Geographic
There are about 85,000 Bushmen alive today, teetering on the cusp of cultural extinction, mostly in the remoter reaches of the Kalahari Desert, in Botswana, Namibia, Angola, South Africa, Zimbabwe, and Zambia. They are among the most intensively studied aboriginal people on Earth. This interest is stoked by the idea that the Bushman is one of our last connections with a hunter-gatherer existence, a way of life that was a human universal until some 10,000 years ago, in a time before man domesticated animals or grew crops. A time when man depended directly on nature for survival.

Seen as either "savage" or "noble" at the dawn of the Enlightenment, hunter-gatherers have been regarded as everything from holdovers from a basal level of human development, to affluent, ecologically-informed foragers, as the so-called Paleo Diet or the idea of rewilding—the proposed restoration of ecosystems through the (re-)introduction of species—illustrate.