They're the elite. A group of politicians and public servants that've been there for years, even decades, and who are at the core of our government institutions.
---
People from the establishment, of course, avoid calling themselves that. They'd rather think of themselves as the key part of the structure that holds the government together. British journalist Henry Fairlie defined them by stating that the Establishment "does not only mean the centres of official power—though they are certainly part of it—but rather the whole matrix of official and social relations within which power is exercised."
But what's their role and why are they crucial to a functioning government? Those are some of the questions Shout! tries to answer in the second part of the series The Men That Lead Us.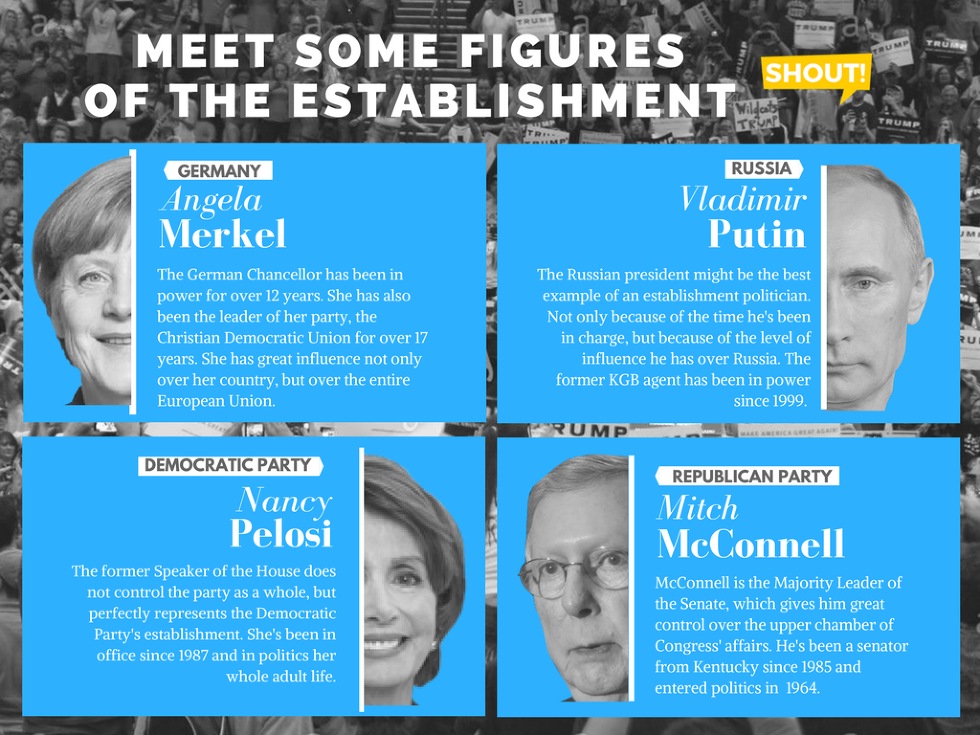 Meet the establishment
From Washington to Beijing, every country has their own version of the establishment. Wether is Vladimir Putin in Russia, Angela Merkel in Germany, or Xi Jinping in China, all of them share something in common: they're the head of the establishment, but they don't control it.
Most of the establishments hides behind the spotlight, assuring themselves a place at the table for decades to come and avoiding the image deterioration that comes with elected office.
In the United States, the establishment is not a monolith, as Shafer explains, "the Establishment is cleaved into at least two opposed organizations, the Democratic Establishment and the Republican Establishment."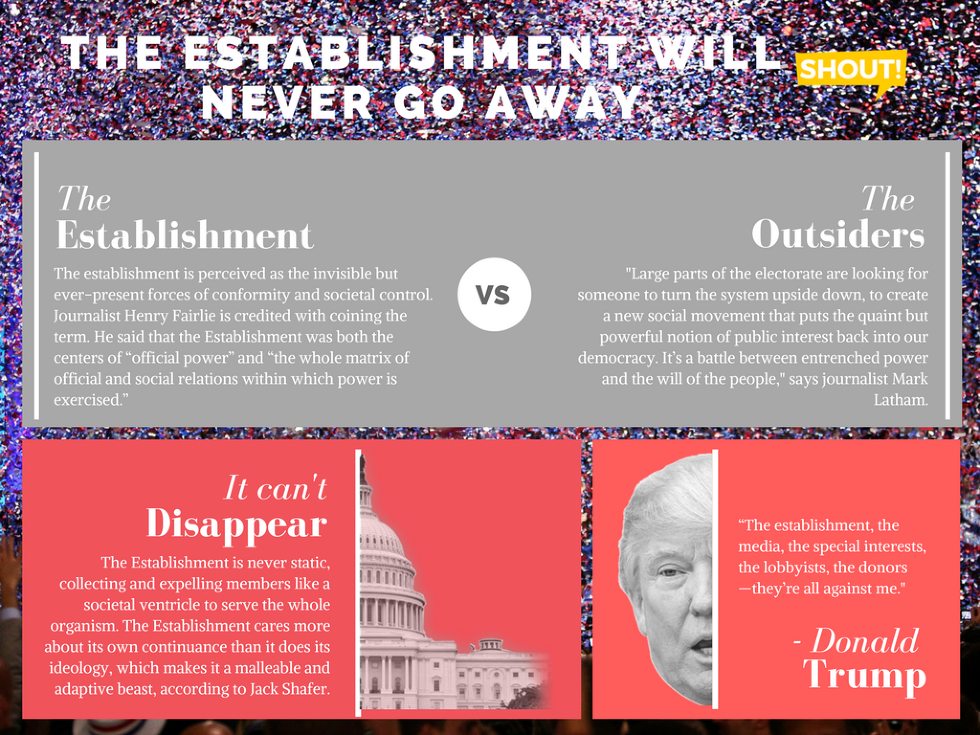 They will never go away
Anti-establishment politicians rocked in the last election. One got close to defeating the ultimate establishment politician in the Democratic Party and the other became the 45th President of the United States.
Their appeal is not hard to understand: people distrust the government at near-record levels; according to the Pew Research Center, Americans are more ideologically polarized and that results in a highly polarized legislative branch. So anything that appears to defy them seems appealing to voters.
But wether you like the establishment or not, they are not going away. "While an eternal body, the Establishment is never static, collecting and expelling members like a societal ventricle to serve the whole organism. The Establishment cares more about its own continuance than it does its ideology, which makes it a malleable and adaptive beast," Jack Shafer from Politico explains.