Reading time: 3 minutes.
---
Stockholm is the capital of Sweden and is in fact also called 'The capital of Scandinavia'. The best way to reach your desired destination in Stockholm is to take either the bus or the metro. Definitely check out the metros. Swedish artists have graced every station with beautiful scuptures and paintings.
One of my favourite places to go and shop is the Mall of Scandinavia, which combines shopping with entertainment. There is an IMAX cinema inside the mall and it is located close to the Friends Arena, where the finals of the Europa League will be played.
Hidden Gems:
Globen: The biggest hemispherical building in the world. The place where the biggest artist like Beyonce, Drake and The Weekend have performed. If you want, you can see the whole city of Stockholm by taking the SkyView, which is a giant elevator that takes you all the way to the top of Globen.
Located between Rådmansgatan and Odenplan is the City Library, build by Swedish architect Gunnar Asplund. This library has over 410,000 books that cover every category. So if you want to read a book, this is the place to be. With an interesting design shaped like a box with a cylinder on top, this library should not be missed.
Djurgården. (Not the football/soccer team) This is the most fun place. There are museum like Vasa or ABBA. You can take guided boat trips or discover one of my favourite places from childhood: Junibacken. Astrid Lindgren based some of her stories on this place, like Pippi Longstockings. There is Skansen, the animal park and the amusement Park of Gröna Lund, which not only has rides but also has a stage where artists perform in the summer. To find this you can take 'Djurgårdsfärjan': a boat in Slussen or you can take 'Djurgårdslinjen': a tram located in Kungsträdgården, 'the Royal Garden.'
Last but not least, if you have partied all night, there's one place you have to be. They sell 'the hottest hotdog in the world' - the 'harakiri' - in the Old Town. Clocked at 2 million scoville units, this is not for sissies. The best way to eat it is the 'harakiri challenge,' where you have five minutes to eat it. If you succeed, you win a shirt. Eat at your own risk. If you don't want to do the challenge they have also delicious franks and burgersthat are just a little spicy.
There's always something interesting going on in Stockholm. The city is both old and modern at the same time. You will be very satisfied with your trip. Enjoy!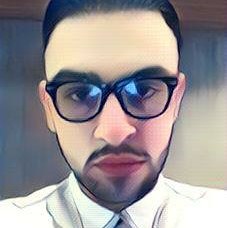 Dimitri Gharam is our Swedish correspondent. His specialty is politics, sports and current issues. He studies Computer Engineering at Halmstad University.
The opinions expressed here by Shout! columnists are their own, not those of Shout!