Have you always wondered what a real cowboy looks like? Then you should certainky visit Calgary in Canada. Calgary is the biggest city in the province of Alberta and has an old tradition of raising cattle and being a cowboy town from the late 18th century to the 70s of the last century. After the discovery of big oil reserves, the city transformed into an economic metropolis.
---
The skyline changed dramatically fast, but the architecture has always been important. If you visit during winter time – do not forget your warm boots and jacket – you can walk through the buildings, they are all connected with each other by crossovers. The CORE Shopping Centre is located downtown. Next to it is the shopping street Stephen Avenue. Another good opportunity for shopping is the Chinook Centre, a giant shopping mall with an IMAX Scotiabank Theatre. You can reach it by train, bus or car.
Bars, designer shops and artist supplies are located at the 17th Ave SW. It is the perfect place to grab a coffee, go for some ice cream or have a drink. But alcohol in Canada is not cheap. It is normal to pay six bucks (dollar) for one beer. And do not forget to tip the waitress – they are living from tips. If you are planning to go to a club, you usually tip after every drink. If you are a good tipper, you might get a non-alcoholic drink for free.
And now back to the opening question: If you want to see cowboys, go to Calgary but please wait until the summer. The Calgary Exhibition and Stampede is a ten-day long agricultural fair, most of it in July. The city is crazy at this time of year. Everyone digs his cowboy hat and boots up and starts acting like a wrangler. The Stampede starts with a big parade (with Mounties, some tanks and many cowboys and -girls) through the downtown area. Most interesting events are probably the Rodeo Events like barrel racing, saddle bronc riding, steer wrestling, tie-down roping or bull-riding.
Hidden gems
Prince's Island Park: This is a little island on the Bow river, located in the downtown area. You can go for a walk there, play with your kids, or lay down and enjoy the sun. Watch out for the Canadian gooses! Sometimes they can be aggressive!
Go to the Elbow River Casino for brunch on Sunday. They have an all-you-can-eat-buffet for approximately 11$. It starts at 11 a.m. and goes on until 1.30 p.m. The sports bar there also has very nice food.
Are you hungry and you have no clue where to go to? Chicken Wingsnights are a thing at almost every pub on different days of the week. You can get a chicken wing for 25 ct, but you need to order at least ten of them. Still cheap. And if you do not like the marinade, just choose a different one for your next round of ten wings.
The Ship & Anchor Pub is directly located at 17th Ave SW and is the place to be. It is an nice old Pub with very friendly waiters. It has events like Live Soccer, British New Year, or XMAS Night. There is always something going on.
Back to the future: The Heritage Park Historical Village is like a journey back to the roots of Calgary. You can walk through an old fort or through a cowboy town. You can take a ride with an old steam locomotive, a carriage or the old paddle steamer S.S. Moyie. It is the perfect activity for a family trip or a even a date.
Backpacker? A nice place to meet new friends, host group events or have food together at Thanksgiving or Christmas is the Wicked Hostels on MacLeod Street SE, on the corner of 17th Avenue SW. The owner, Jeff, organizes events like shooting range or floating on the river together with a bunch of people.
West from Calgary are the Rocky Mountains. It is just a one-and-a-half-hour drive to Banff, a tourist town that looks like an old Bavarian village. But if you ask me, I would recommend Jasper. It is a four-hour drive from Banff through the Rocky Mountains. The best time of the year to do this is during the fall, if the leaves change their colors.
If you really want to learn something about Buffaloes and the dark history of the Buffalo hunting, you need to go South. There is the World Heritage Site of the Head-Smashed-In Buffalo Jump. It is one of the most interesting museums I ever went to. You can learn how the first nations hunted the Buffaloes before the white men came on their horses.
The next UNESCO World Heritage Site is just a two-and-a-half-hour drive to the east of Calgary: The Dinosaur Provincial Park. It is land from before our time. Rain swamped layers of earth away in the middle of last century. This means, that you are walking in the footsteps of dinosaurs. It is the richest deposit of dinosaur bones in the world.
If you like to see more bones and dinosaurs, you have to visit the Royal Tyrrell Museum. You can find it between Calgary and the Dinosaur Provincial Park. It is located in Drumheller, which looks like an adventure park with all the Dinosaur figures around the town.
And if you want to eat some real Canadian fast-food, try Poutine: fries, cheese curds and gravy. It actually comes from the French-Canadian part of Quebec, but you can find it almost everywhere.
Calgary was my home for almost two years. The winters are really cold (normaly between -30°F and -5°F (or -33°C and -20°C) and long (up to five to six months). The best time for a visit is around summer or fall. But the prices for accommodation go up around Stampede. If you are not interested in cowboys, come around early September and enjoy all the places around the city.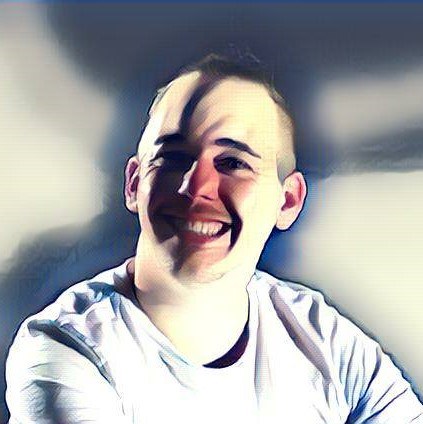 Patrick Klapetz is our German correspondent. His interest is science, culture and media psychology. He studies Media Management and Journalism at the Jade University of Applied Science.
The opinions expressed here by Shout! columnists are their own, not those of Shout!