---
Ireland is reeling from the news that a mass grave of almost 800 infants was discovered in a septic tank last week. The bodies of those children were wrapped in cloth and piled on top of each other by nuns that ran St. Mary's Mother and Baby Home in Tuam, Galway.
The burial site dig was the work of a local, amateur historian who had long heard the stories of bones being spotted by children in the 1970s and who had come across the death certificates for 796 babies with no record of receiving a dignified burial. Catherine Corless herself was silenced and dissuaded for five years for trying to find out the truth. The cause of deaths ranged from TB, measles, hunger and neglect from of period of 1925 to 1961.
I can't describe the anger I've felt since the news of the Tuam babies broke. I moved to Ireland almost eight years ago. It's clear that Ireland has not reckoned with its past oppression of women.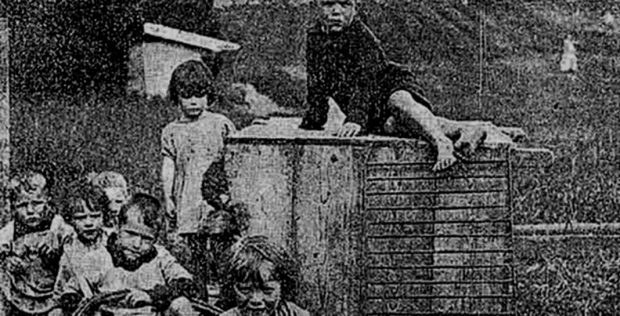 This story represents a particularly ugly side of Irish history when the Catholic Church was an institution more powerful than the government or police. Unmarried mothers, shamed by society for giving birth out of wedlock were sent to home to give birth, work for the nuns unpaid and have their newborns taken from them and sold to families abroad or fostered to families in Ireland. They were marked women, and their children, branded as bastards, continued to pay for their sins if they stayed in Ireland..
There's a reason that men and women that lived in the Homes are called survivors. The Homes were a cruel and alienating place where women and their children paid for their 'sins' to no end.
Survivors of the Mother and Baby Homes speak out on Irish television
"I named my son Niall. He doesn't know that name. I've waited for him for 44 years and I'm still waiting for him to walk through that door as my son…"
Terry Harrison is a survivor of a Mother and Baby Home and represents the group, Survivors for Mothers. She spoke about the son she's never met, and the choice she never made:
"We never gave them away. They were taken. There's a huge difference"
You couldn't get a condom or a divorce in Ireland until the mid-90s
The Catholic Church is against a woman's right to choose. The Church in Ireland long prevented access to sexual education, contraception. Tomorrow marks International Women's Day. The theme this year is #BeBoldForChange. Countries around the world will be interpreting this theme through art, protests and
International Women's Day in Ireland is largely meaningless. I can't think of a single year where I've participated in any events, or felt as if the 8th of March had any significance for women in Ireland. We might have a few exhibitions, panel discussions, poetry readings or music throughout the day, or maybe some female politician makes a statement in the Dáil (Irish parliament).
Yawn. None of that really achieves anything. Ireland still hasn't answered for its treatment of women in the Homes, who gave up their children without choice. Or for exporting the 12 women a day who travel to the UK or other countries abroad to procure a costly abortion.
Strike 4 Repeal isn't just about abortion – it's for every woman whose control over their sexual health was taken from them by the State.
You see, the 8th isn't just a date on a calendar. It's also the number of the amendment in the Irish constitution that prevents women from seeking abortion.
The Eighth Amendment was introduced by a referendum in 1983, giving equal rights to the life of the mother and the unborn. 34 years ago. Most of us would have to be over the age of 50 to have voted for the 8th.
This year, a coalition of pro-choice activists have organised a strike to repeal the 8th amendment. Strike 4 Repeal is holding a day of action in Dublin. Protests will be held at the Department of Health and the Department of An Taoiseach (our Prime Minister). There will be a blockade of O'Connell Bridge and key monuments will be covered in black.
If women can't strike, they're encouraged to do simple things like wear black, visit the bridge on their lunch break or even start a conversation in their office about the issue.
You can hear my interview with one of Strike 4 Repeal's founders, Emily Waszak here: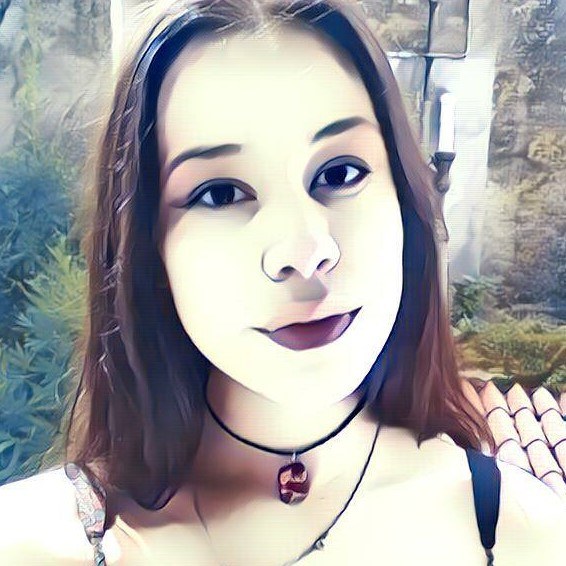 Aura McMenamin is our Irish correspondent. She is a freelance radio journalist in Dublin.
The opinions expressed here by Shout! columnists are their own, not those of Shout!.