​Are you wondering how exactly you can help refugees and others in need? Have you heard of EmergencyBnB yet?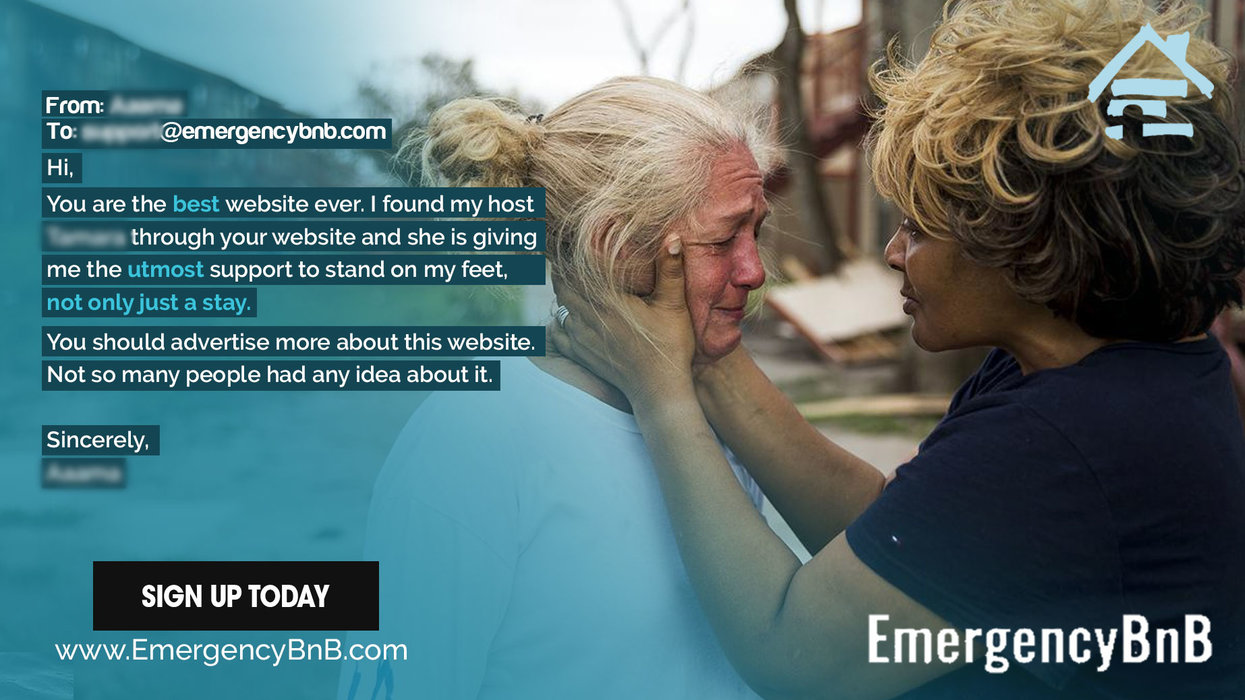 EmergencyBnB is a platform like AirBnB but aimed at refugees, human trafficking victims, people who were impacted by natural disasters, and victims of domestic violence. The website was founded by Amr Arafa, an Egyptian immigrant living in Washington D.C. He wanted to "build a site that makes us a more solid society."

But How Does It Work?
If you have a space to share, you can register on the website as a host. If you are in need of a place to stay for a couple of days for free, you can register and get in contact with hosts. The website is mostly aimed at people who have to be away from home for, for example, asylum hearings, refugees, victims of human trafficking or people running away from abusive relationships.
To prevent people from taking advantage of the situation, you have to show documentation to the host: a refugee passport, a police report or a restraining order. EmergencyBnB has currently 13,000 users in the world.
A Success Story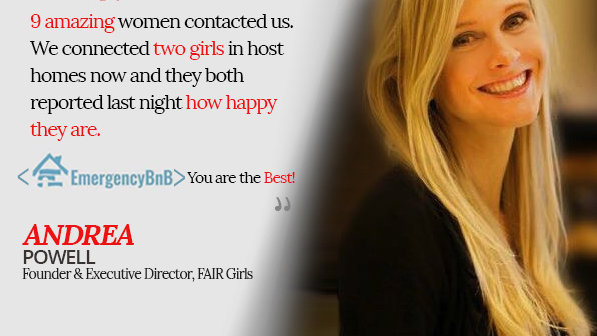 Andrea Powell is the founder and executive director of Fair Girls DC. Fair Girls works with the victims of human trafficking. Fair Girls identifies victims, helps them out of their situations, helps them learn skills to be independent, and finally finds them places to live. Fair Girls recently used Emergency BnB to find two girls a home and the girls are now safe and happy.
How You Can Help
The world needs more stories like Andrea's. Sign up to host someone who needs a place to stay at emergencybnb.com.
About the Author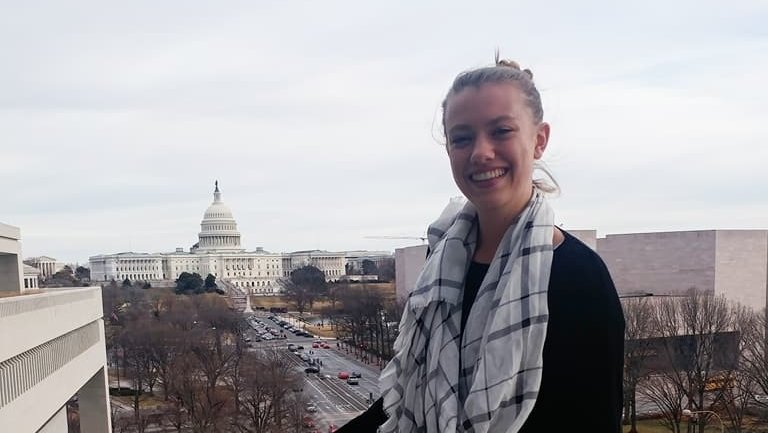 Allison Goulden is a junior at Juniata College where she is majoring in Political Communication. She is the spring intern at Shout! News.