The one thing that should never happen, happened April 7. A man stole a truck and ran over innocent people in an act of terror in Stockholm, killing four. I was there just a couple of hours before the event occured. This could have happened to me.
---
The man responsible for the attack was an asylum seeker who got his application denied and had been forced to leave the country last summer. The only problem was that the man had been hiding from authorities for two months.
Many people - including the parliament - have been wondering two things: why didn't the police deport him right after his application got denied and why did he cause the attack?
The man was a part-time construction worker and was part-time hired by a cleaning firm. He donated part of the money to his family at home. The man was looked like an ordinary man who just wanted to work and help his family.
The reason why he drove a large truck and killed four people was due to the fact that he felt furious about the asylum system. Since his application was denied he couldn't think straight. But the attack was motivated by extreme islamistic views. The man sympathized with ISIS. The pain gave him a reason, but the motivation came from somewhere else.
People who saw the event felt scared and worried about the next thing that could happen. Eventually nothing else happened other than people dying from their wounds in front of their own families. The man felt that he accomplished his mission and that he killed "non-believers". The worst part is that he doesn't even regret his actions.
People are afraid that there's no reason to stop individual criminals from causing disasters like this. I've mentioned it in one of my posts on Facebook that religion must not be used as a reason to kill. The reason of religion is to create peace and harmony between people. Killing only destroys that. People who kill are people who seeks revenge for something they've lost. Killing is not good, it makes people lose their trust in others and it creates fear.
It's not only the man's fault. Also the migration system in Sweden is wrong. If an asylum seeker's application has been denied, the person must leave the country immediately by will. Since the man escaped and had been hiding for a while, the authorities couldn't find him. Which makes me pissed to the point that they couldn't proceed the deportation. This isn't the first time that people who had their application denied and caused havoc in Sweden. Just last year a man from Algeria was on his way to be deported and then suddenly escaped and started to rob and hurt people physically. The system needs to be improved, otherwise this disaster can rampage until everything has been destroyed.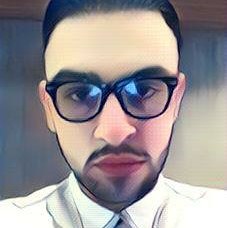 Dimitri Gharam is our Swedish correspondent. His specialty is politics, sports and current issues. He studies Computer Engineering at Halmstad University.
The opinions expressed here by Shout! columnists are their own, not those of Shout!