This post first appeared on the World Bank site. Also available in: Français | العربية
---
This post is part of a #BeABetterVolunteer series of posts and testimonies from professionals, young and old, who are taking time off to conduct humanitarian work. They share what they've learned, what they wished to accomplish and what they did and saw, while traveling abroad and serving those most in needs. 
__
In December 2014 and January 2015, I took a leave of absence from the World Bank to volunteer in a UNHCR refugee camp in Iraq.

Just a few months before, in October, I attended a TEDx talk (a shorter TED talk, under 18 minutes) on "Ending War for Ending Poverty," here at the World Bank, where Reza Deghati, a well-known French-Iranian photographer, known as Reza, described his humanitarian work teaching photography to children affected by war. He had recently set up a photography school under a tent in Kawergosk, a camp for Syrian refugees in northern Iraq. After listening to him for only a few minutes, I knew I would be volunteering in that Syrian refugee camp as well.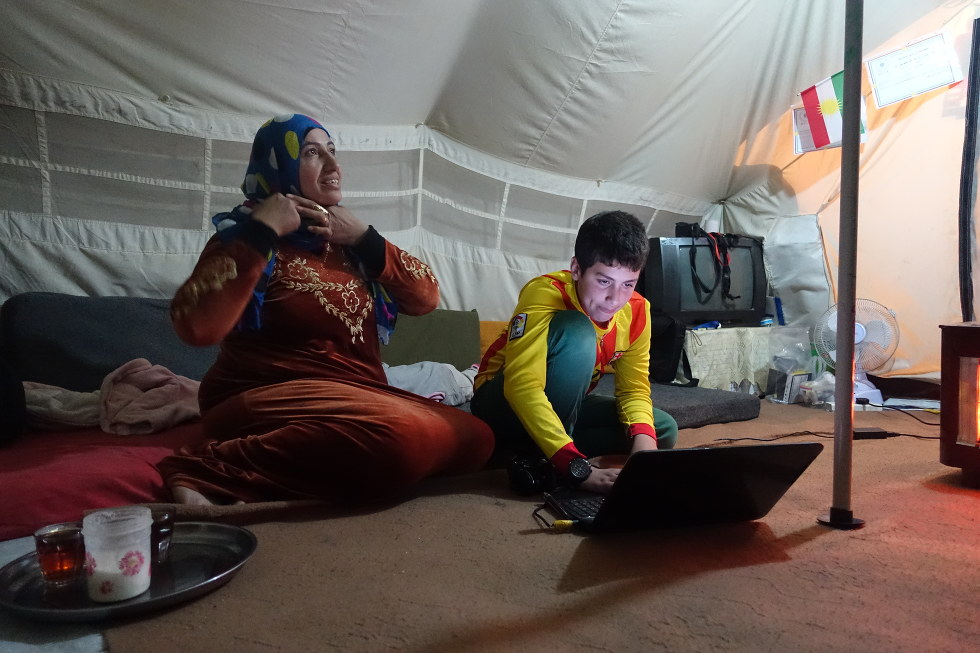 It was December when I arrived at the camp.
The temperature was low and the air cold. It was freezing during the night. The first sight of the camp, from afar and above was a sea of white and blue tents of similar but not quite identical shape and size. The white tents with blue tarp is typical of for UNHCR refugee camps. My first reaction, despite knowing where I was heading to, was surprise at running into such a sudden and unexpected concentration of humans amongst the grass fields, the rocks and the mud.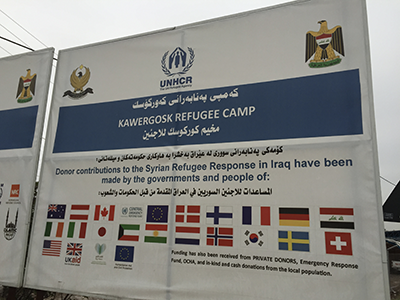 My primary duty volunteering in Kawergosk was to collect stories from the camp's photography students enrolled in Reza's program. I also acted as some kind of advance team to prepare Reza's upcoming visit.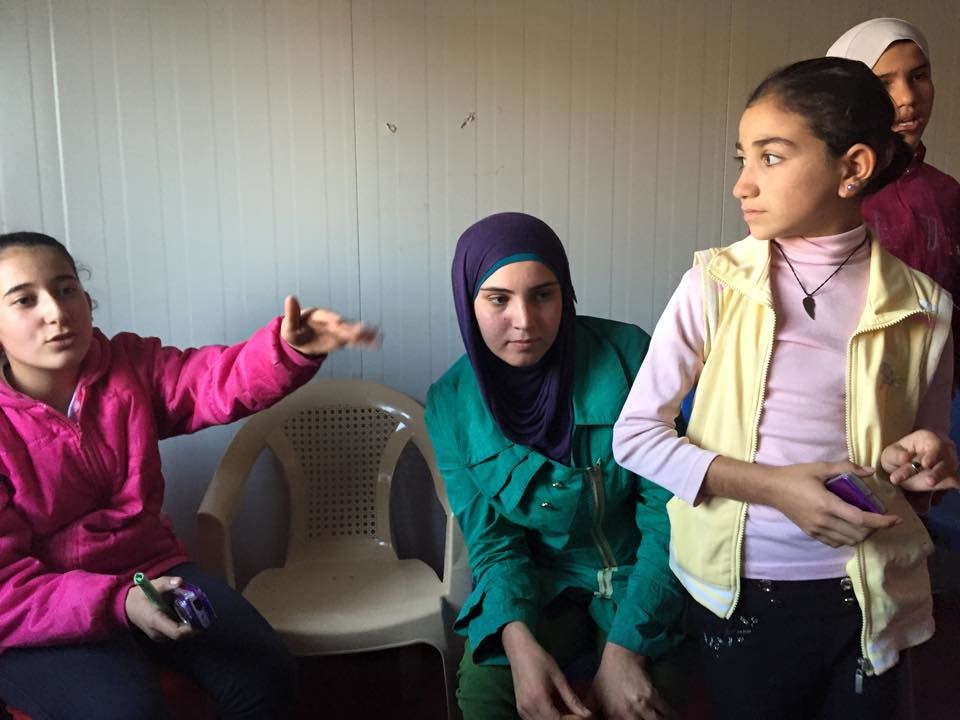 Many of the children I interviewed told very similar stories about how they got on to the path of exile: they were peacefully living their normal lives life until the winter of 2013 came and changed everything. They suddenly found themselves caught in the crossfire between forces loyal to the Syrian government and armed groups of various sorts opposing it.
I also asked about their aspirations. "I want to be a journalist and reflect on the situation of the camps", said Ammama, 14. Nalin, 12, wanted to be a photographer. To be sure, these children retained children's aspirations. Deliar, 15, dreamed of becoming a rock star, proudly wearing a vaguely rock n' roll looking fake leather jacket when we met.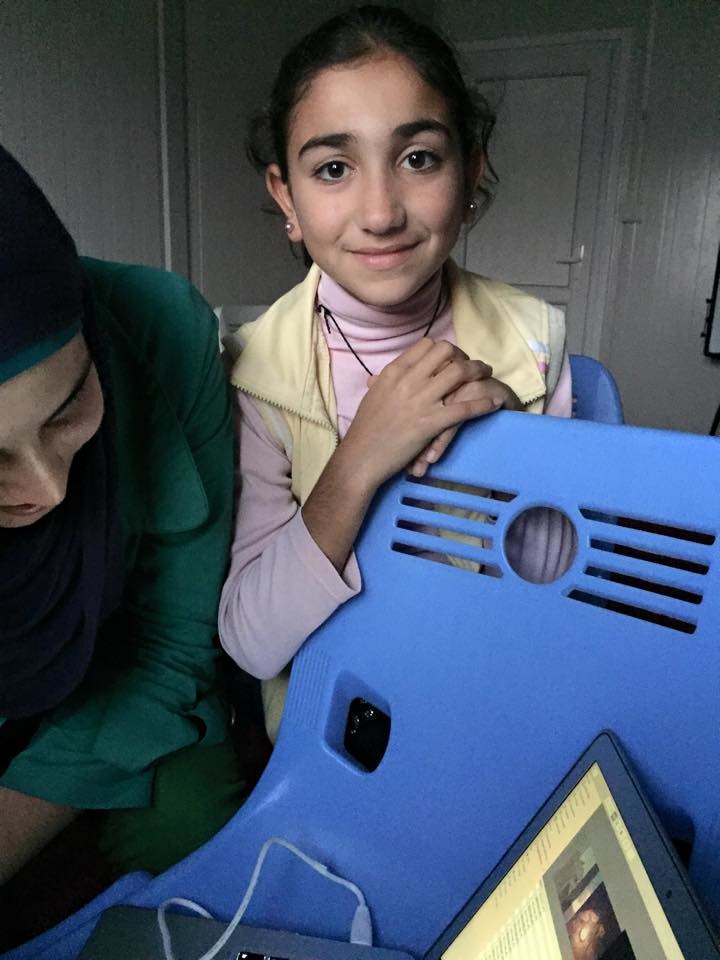 In addition to the interviews, I taught a yoga and music class for the camp's children and assisted young adults to put together their resumes, although most did not have the necessary permit to work outside the camp. The immense human potential held back by this conflict was also glaring in the fact that the large majority of secondary-school-aged children in the camp did not go to school, for a lack of resources. Small skills-training initiatives, like Reza's photography program, make a difference, but it is only with peace that this generation of Syrian men and women will realize their human potential.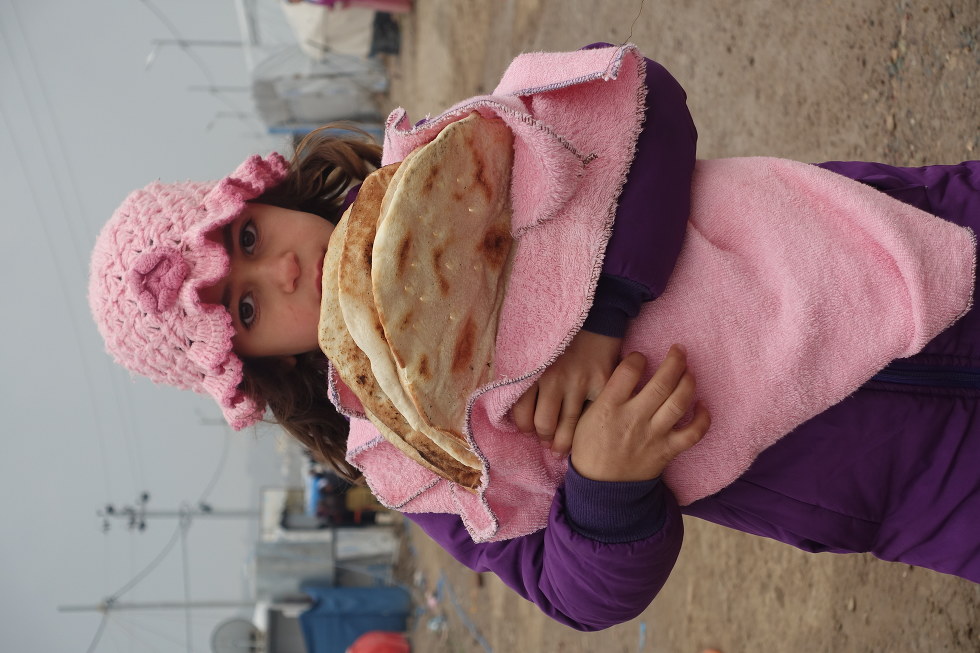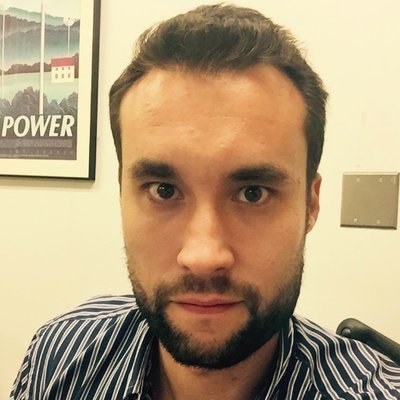 Flavius Mihaies, a French national, joined the World Bank in 2013 as a Consultant. He previously worked for the United States Congress, think tanks, international organizations and the private sector on the elaboration and analysis of public policy and development assistance. 
Flavius travels frequently to the Middle East, where he volunteered in a UNHCR camp for Syrian refugees and witnessed the impact of the war on civilians and displaced populations in Damascus, Kobane, Erbil and other towns in Iraq and Syria. 
His interest lies at the intersection of development, conflict resolution, technology and communication. He enjoys sharing stories from the field that have touched, moved and inspired him and hope it will help foster change. Follow him on Twitter @byflavius.