At the end of the day, fixing health care was, indeed, complicated. President Trump appears to be the only one that thought otherwise. His bid at replacing the Affordable Care Act failed miserably on Friday after he was unable to convince his own party of making good on a promise they had made to voters over the past four elections.
---
Even with more than a 40 seat advantage in the House, the GOP's internal divisions proved to be even bigger than most people thought and Speaker Paul Ryan had to pull the bill at the last minute because they didn't have enough votes, and later admitted defeat at a press conference.
The defeat also put into question the "deal making" capabilities of Donald Trump.
But not everyone thinks fixing the health care system is that hard. Renown economist Paul Krugman wrote today that "health care isn't all that complicated."
According to his op-ed published by The New York Times, Krugman believes that the key to fixing the system is accepting that "you need to induce people who don't currently need medical treatment to pay the bills for those who do, with the promise that the favor will be returned if necessary."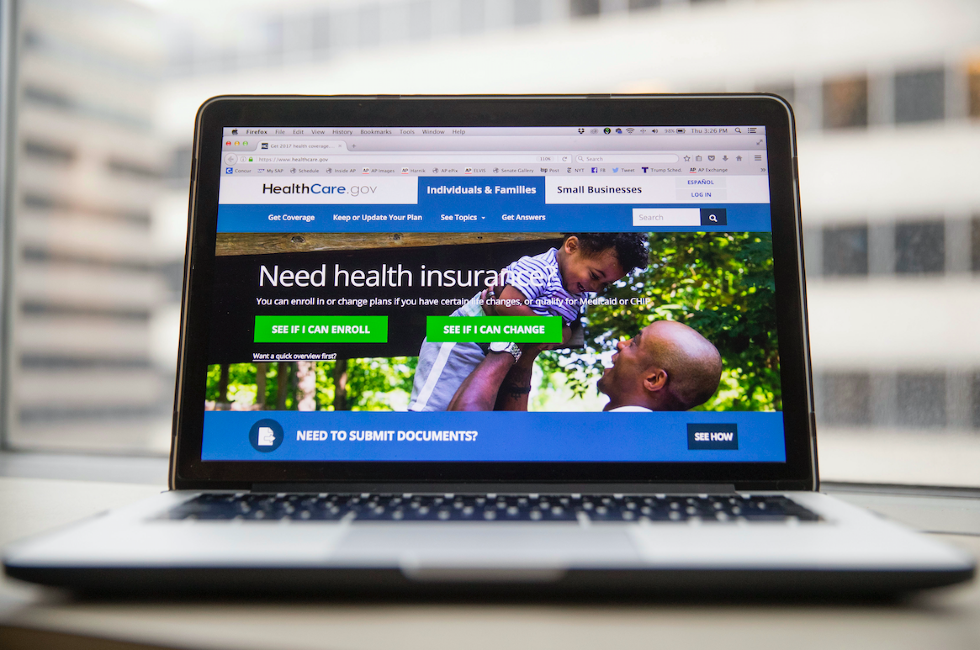 How would Krugman improve the system?
1.- Spend a "bit more money"
According to him, the Affordable Care Act, AKA Obamacare, has turned out to be "remarkably" cheap and "underfunded". He proposes investing more money to provide more generous subsidies so insurance companies can offer policies with cheaper deductibles.
2.- Introduce the Public Option
That is, insurance sold directly by the government for those who choose it. He believes that there "ought to be public plans available in areas no private insurer wants to serve."
3.- Extending Reinsurance
This means giving compensation for insurers whose risk pool "turned out worse than expected". It would make some markets more appealing to private insurers.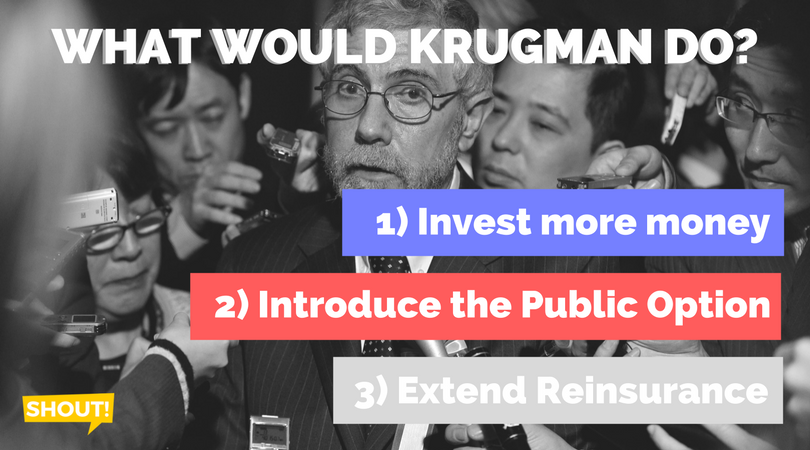 What is Obamacare and what's wrong with it
Krugman explains that Obamacare deals with the fundamental issue of health care provision in two ways: "More than half of the gains in coverage have come from expanding Medicaid" and "relying on private insurance companies, using a combination of regulations and subsidies to keep policies affordable."
Medicaid works by collecting taxes and using them to pay for low-income families' medical bills. For the rest, the Obamacare relies on private insurance companies to provide affordable health care.
The problem with the system, according to him, is that too few healthy people have purchased insurance and that has made some markets less attractive to insurers. And those private insurers have pulled out and left some areas with no coverage or a very expensive one.