A report from the Center for Migration Studies has put into question the efficacy a border wall would have in the fight against illegal immigration in the U.S.
---
This graph reveals that more people became undocumented immigrants by overstaying their visa than by crossing the Mexican border.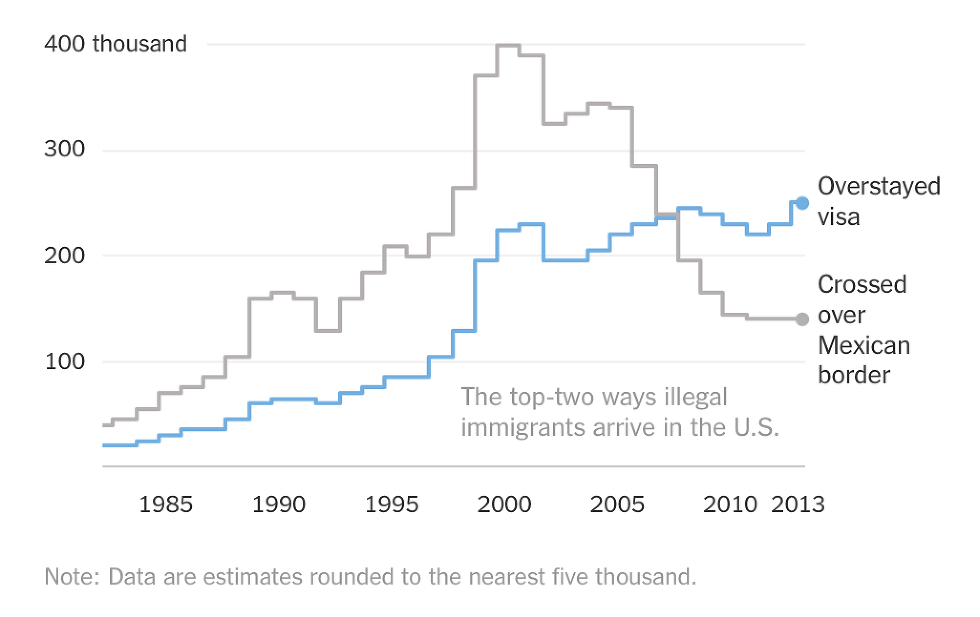 The data from the report shows that in 2014, about two thirds (66%) of all arrivals were overstays.
"Since 2005 a significant shift has occurred in the mode of arrival of undocumented immigrants to this country," the report indicates. "After 2007, overstaying a temporary visa became the primary means of entering the undocumented population."
What's the solution? The report suggests that rather than building a border wall, resources might be better directed to supporting rule of law and economic development initiatives in Central American countries. Another recommendation is "improving the screening of visitors at visa-issuing ports."
Mauricio Holguin is a Mexican journalism student. Currently at The Washington Center in DC. Shout! contributor.