Did you know that 2016 was the warmest year on record? Did you know our planet has had three consecutive years of record-breaking heat? Did you know we're close to a point where major irreversible changes to the planet will be triggered? Did you also know there's already a plan in place to save the world?
---
Climate change is not quick - you will not suddenly observe the differences. Changes are gradual and can have a domino effect: first, we get extreme weather changes, natural disasters become more frequent, the oceans acidify, species become extinct after having no adequate place to live, and slowly but surely our way of life becomes unsustainable.
It should come as no surprise then that more than 190 nations signed the Paris Agreement in 2015. The agreement, made within the United Nations Framework Convention on Climate Change (UNFCCC), aims to strengthen the response to climate change and it was a historic first step towards avoiding disaster.
While the Paris Agreement was a positive start, our planet's illness is not waiting for governments to figure out how to implement the measures they agreed upon. That sense of urgency has moved scientists and activists to take the fight eve further.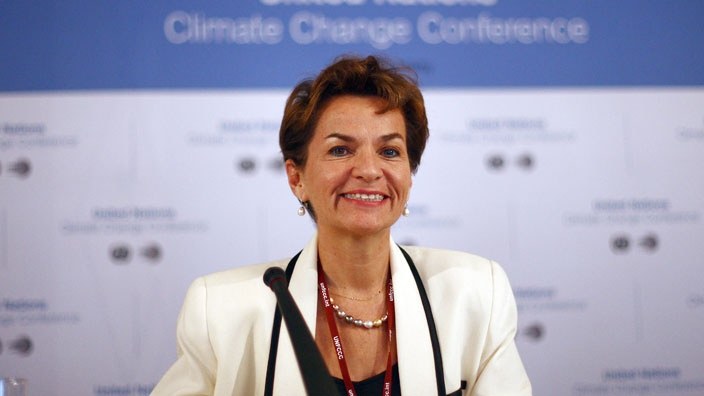 One of them is Christiana Figueres, a Costa Rican diplomat and one of the architects of the Paris Agreement. After heading the UNFCCC for six years, and a failed bid to become the next United Nations secretary general, she's back and still determined to stop global warming.
Figueres is heading Mission 2020, along with a group of leading business and climate experts. The project aims to influence both the private and public sectors to take action within the next three years with specific measures.
Mission 2020's overall goal is to help the world reach net zero emissions by 2050 and has designed a three step plan.
This is the plan.
The first step towards getting to the zero emissions goal is to reach 6 milestones by the year 2020:
1.- The first milestone is concerns how we get our energy: renewables must outcompete fossil fuels as new electricity sources worldwide.
2.- Infrastructure: cities and states must establish plans and implement policies with the aim to fully decarbonize infrastructure by 2050.
3.- Transport: "Zero emission transport is the preferred form of all new mobility in the world's major cities and transport routes."
4.- Land Use: Large-scale deforestation must be replaced by "large-scale land restoration and agriculture shifts to earth friendly practices."
5.- Industry: Heavy industry must commit to being Paris Agreement compliant.
6.- Finance: Investment in climate action is beyond USD $1trillion per year and all financial institutions have a disclosed transition strategy.
Those milestones will help bend the curve of greenhouse gas emissions that are considered to be the main cause of climate change.
Why 2020? According to the report published by Mission 2020, action must be taken before that year because the planet "runs a growing risk of crossing critical tipping points where major and largely irreversible changes to the Earth system are triggered."
According to the report, there's no other way to maintain the Paris Agreement temperature limit of below 2 degrees celsius.
"We need to bend the global curve of emissions no later than 2020 and reach a fossil-fuel free world economy by 2050. Yes, this is a grand transformation. Is it doable? Yes. Is it a sacrifice? No. The evidence grows day-by-day that a decarbonized world is a more attractive world," said Professor Johan Rockstrom, the director of the Stockholm Resilience Center.
About the author: Mauricio Holguin is a Mexican journalism student currently at The Washington Center in D.C. He's been a staff writer at Shout! since January 2017.
Contact: mholguin@alumni.unav.es
Feature Image: (Benoit Tessier / Reuters)