We boarded the ship from Lesbos to Athens: it was so crowded, there were hundreds of people and the same cramped, nasty conditions as the Turkish bus.
---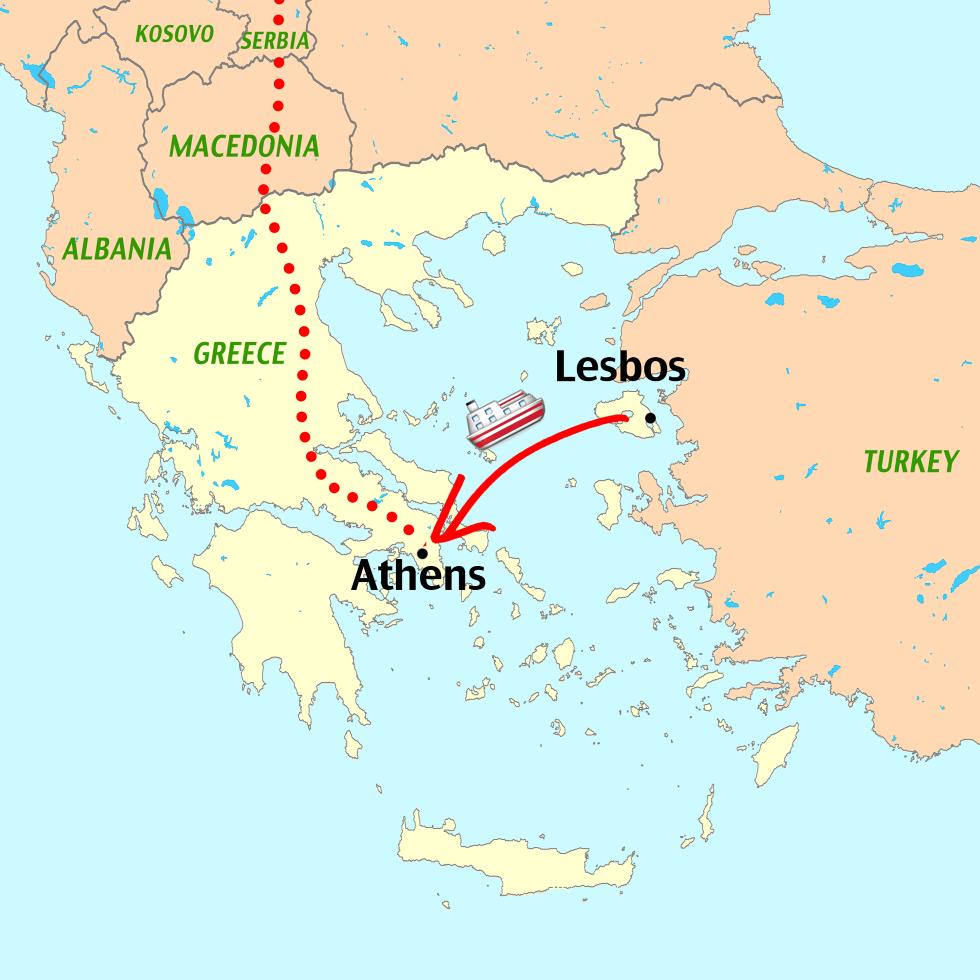 After facing the highest waves I have ever seen for 12 hours, we arrived in Athens and called someone we knew for a place to stay that night. We also met very nice journalists and photographers, they were really supportive.
We did not stop. The next day we headed to Macedonia by bus. Tickets were about $50 each (a fortune!), and when we arrived we had to go through the process of getting documents again, this time from the Macedonian government in order to go any further.
The papers took us a day to get, we waited for hours under the intensely hot sun, people were fainting because of the heat and although United Nations volunteers were trying to help there were just too many refugees. When we finally received the papers, we caught a bus toward the next nightmare: Serbia.