The first round of the French presidential elections coming Sunday April 23 will be a struggle between four major candidates: Marine Le Pen, Emmanuel Macron, François Fillon and Jean-Luc Mélenchon. Each of them have fundamental different views and policies to get France back on track.
---
France is a country with unemployment rates soaring near 10% and is bothered by an immigration crises and terrorist attacks. On top of that the French remain unsure about their position in the European Union. Unless a candidate wins with a majority, the two best candidates are allowed to compete in the second round on May 7.
The presidential race has been very unsteady and unpredictable, leaving strong voices behind in the race like Mannuel Vals of the Socialist Party or François Sarkozy of the Republicans. The political scene undergoes an uncertain time and new voices set enter the political arena. Actually, the only recognizable politician we saw in previous presidential elections is Marine Le Pen of Front National.
Marine Le Pen
Le Pen's popularity remains amongst the highest in most recent polls. She's second in rating with 23% of the votes. Last Monday she held a speech for 5,000 supporters where she stated that "the choice coming Sunday is an easy one. It's choosing between a France standing up again or seeing it drown." Le Pen considers the EU as a hostile organization, taking away the independence and identity of France. If she wins the elections a referendum will be held to decide whether to leave the EU or not, following the example of Great Britain. If that happens, the future of Europe could definitely be over. A horror story for the European leaders. Also, Le Pen blames immigration as the cause of criminality, Islamism and terrorism. Her aim is to shut all boarders in order to protect all French people and give back the old patriotic values she considers French.
Emmanuel Macron
No greater contrast could exist between Le Pen and Emmanuel Macron. Macron is the new, bold kid in French politics and is the driving force of his movement En Marche. At the moment, he hits the highest ratings with 24% of the votes. He's only 39 years old and was a banker in a previous life. After that he worked as a government official for current President Francois Hollande.
Macron considers himself nor right nor left but he's absolutely pro-European and never shy to express that opinion. He even dares to say there's no real French identity, only a mixture of identities that makes France a whole. That is a bold statement to most French people, who're considered very patriotic.
Macron states that Europe is at a crossroad of destiny: renaissance or death. He unquestionably chooses for the renaissance. His point of view reflects that challenges can only be managed together in a globalized world. Therefore, he wants to take radical steps to modernize the European Union. For example, one of his proposals is to create a financial support system where rich countries uphold poorer nations. Imagine Germany transferring money to Greece to balance the European economy. He also wants to give France it's lost and prominent place again in the European Union.
François Fillon
If you want to look at the politician surrounded by scandals and desperation, you have to look at Francois Fillon. He's a member of the Republicans and hits a rating of 19% in the polls. Fillon is a conservative and Catholic man. He's against abortion and opposes gay marriage. For almost two months now he's been plagued by scandals.
For example, he's given his wife and kids illegal payments, with tax money, for no real work. Next to that, he received expensive gifts while he pleads for austerity measures and an economic shock to stimulate the economy. He also urges to give private companies much more freedom and wants to implement longer working hours. Next to that, he wants to break down government agencies and take hard action against criminals and illegals.
Jean-Luc Mélenchon
Lastly, we have the newest outsider in the French elections: Jean-Luc Mélenchon. At the age of 65 he started his movement La France Insoumise, which means 'revolting France'. His popularity is increasing incredibly for the last two weeks, hitting 19% of the votes. Mélenchon is an ex-member of the Socialist Party and has radical left views. He declares that France has to be freed from bankers, oil companies and the political elite. He also questions the role of the European Union, saying that the French farmers suffered enough already under the European rules. Furthermore, he wants to transform France to a nation running a 100% on renewable energy in the 2050. 
Considering all this, experts say that a little more than a quarter of the French electorate is still unsure who to vote for. That makes polls and predictions very uncertain. And as we previously observed with the victory of President Trump and Brexit, polls can be utterly wrong. The only thing left to do is to wait and see which candidates the French deem most preferable.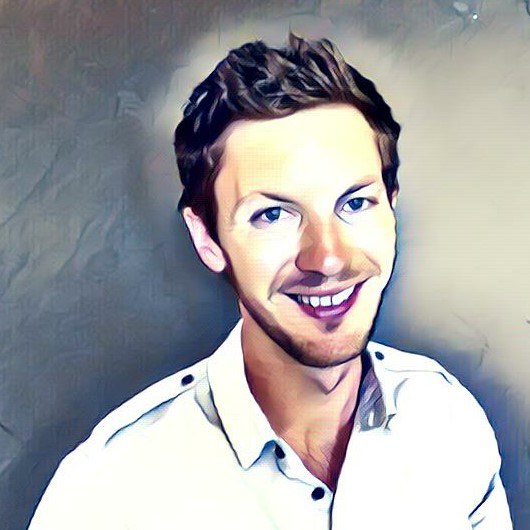 Marnix Van Roosbroeck is our Belgian correspondent. His speciality is politics. He is currently working for the Young Vibes.
The opinions expressed here by Shout! columnists are their own, not those of Shout!