You say Russia, I say Moscow.
---
I don't know why but many tourists going to Russia for the first time want to visit Saint Petersburg. The city is believed to be a cultural capital, more beautiful, more historical, more European and more understandable. This might be, but if you're visiting Russia, please come to Moscow. You won't be disappointed, I promise you!
Moscow... Have you ever heard that our capital never sleeps? So true. This might actually be Moscow's most important characteristic. You can do whatever you want whenever you want it. Museums, theatres, cinemas, clubs, bars, restaurants, gyms, shopping malls, almost everything is opened 24/7.
I'll show you some things you certainly must do.
The Red Square in the city center is the heart of Russia. You must go for a walk here and explore our shopping mall GUM. It is very expensive, but also very charming. And you should definitely try the ice cream there.
The Bolshoy Theatre — yes, it costs almost as much as your kidney, prices start around 80 dollar and can go up to 500 dollar - but the ballet and opera there are our subjects of national pride.
The Tretiakov Gallery (two buildings, one is near metro station Tretiakovskaya, another near Park Gorkogo) — is a must-visit for every tourist in Moscow. It houses an enormous collection of Russian art. Be ready to spend a couple (truly three to four) hours in each of the buildings.
If you want to eat real Russian food I can recommend Cafe Pushkin — an expensive but fashionable place — and Ruski, which is located on the 84th floor of the OKO tower in the center of Moscow City. It is the highest restaurant in Europe with an amazing panorama.
If you are not ready to spend a huge amount of money, I can recommend you Mu-Mu (this is the name of a story by the Russian writer Turgenev) to try some Russian dishes like borsch, grechka, kotlety... In Teremok you have to try the Russian pancakes. 
Honestly I have travelled a lot, but the best night clubs and bars are here in Moscow. You can spend a week only clubbing and I ensure you you will enjoy every one of them. Just prepare your liver!
Moscow is an enormous city, a real giant. You should prepare your legs to cover dozens of miles per day, because the capital is really worth to walk in. Park Gorkogo, Tverskaya, Arbat, VDNkh (yes, I know that this is impossible to pronounce as are almost all the Russian names and signs) are must-sees. You must at least once use our metro. Moscow's metros are considered to be the most beautiful in the world, every station is unique and has its own history. Just have a ride on a circular branch (the brown one) and enjoy every station!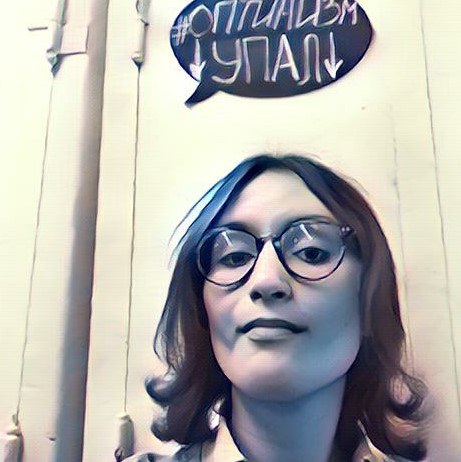 Sofia Brontvein is our Russian correspondent. She studies journalism at the Lomonosov Moscow State University.
The opinions expressed here by Shout! columnists are their own, not those of Shout!