Who doesn't want to visit the Infinity Mirrors exhibition at the Hirshhorn museum in Washington D.C.? It seems like it's everybody's dream. But tickets aren't so easy to get. Here is how to get them and what to do next!
---
How to get tickets?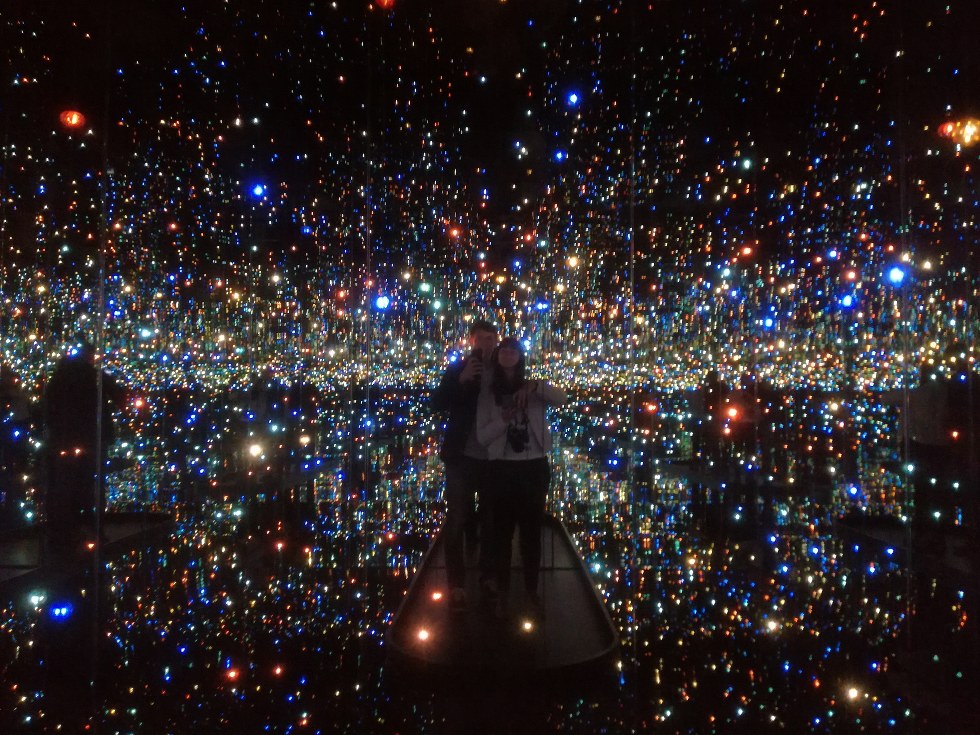 Every Monday at 12 a.m., the website of the Hirshhorn releases some Free Timed Passes  for the next week. These are gone really quickly. For those who weren't so lucky to get them, there is another way!
Every day at 10 a.m., the museum gives away 800 limited passes. You'll have to get in line at the Hirshhorn to get them. During the weekend this is obviously more popular so it would be best to start lining up at 9 a.m. During the week, 9.45 a.m. would be good. 
Every person can get up to four tickets. This makes it tricky to count. Staff members will come out and update you about the amount of tickets left, but this can still vary because of the four-tickets-per-person. 
Once you get your tickets, there will be a certain time you'll have to show up. This will be on the same day you got your tickets. Get there 15 minutes early to make sure you can get in! 
What happens once you're inside?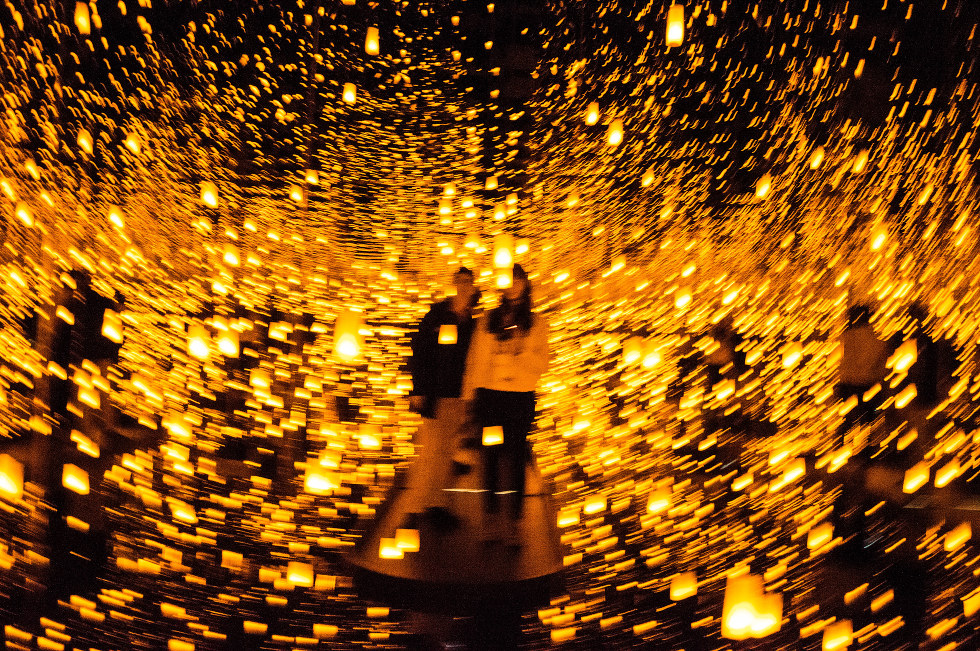 The exhibition showcases five infinity rooms. You're allowed 20 seconds inside every room and you have to go in with someone else. This is because the rooms are actually quite small and because it would ruin the experience and your Instagram photos if you go in with more. If you do go solo, they pair you with someone you don't know, so if you don't want strangers on you photo, make sure you bring a friend.
Because you can only get in with two, there is a line at every room. I had to wait for 15-20 minutes every time. But it is really worth it!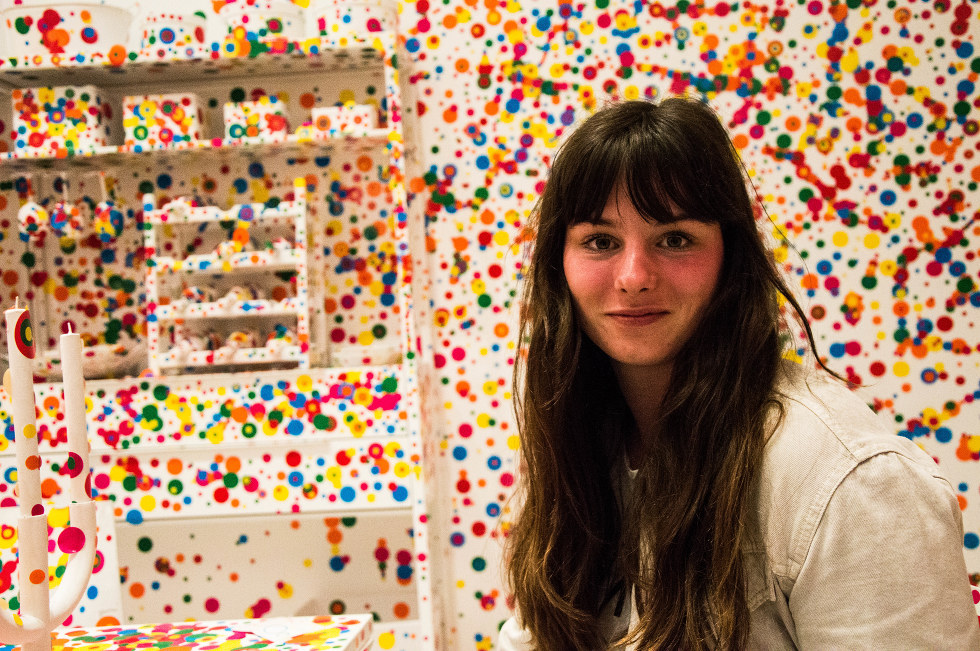 Once you're in the exhibition you can also look at other art Kusama has made through the years. There's paintings, photos, sculptures etc. 
The sixth room is an interactive room. While entering, you get some stickers. The room is a copy of a living room, but covered in colorful dots that you can add yourself (the stickers). Once you go in, you can't go back anymore.
Who is Yayoi Kusama?
The 87-year old artist has a history with mental illness, something that is shown in her art. Since the 70s, she lives in a mental hospital in Japan. It is the place that got her inspired to make her contemporary art. The six Infinity Rooms are the perfect Instagram posts and are a good way of art interacting with the public.
Kusama was already portrayed in the Tate Modern in London and in the Whitney Museum in New York. Although she is old, she has no intention to stop just yet. "I don't know how long I'm going to survive even after I die; there is a future generation that is following in my footsteps. I would be highly honored if people would like to look at my work and be moved by my work," she said to the Washington Post. "But I'm not dying yet, I think I can live another 20 years."
On view February 23–May 14, 2017
Open daily, 10:00 am–5:30 pm
Free with Timed Pass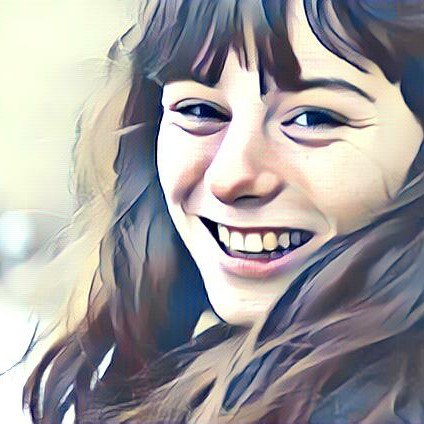 Kato Vander Sande is our Belgian correspondent. Her speciality is women's issues, climate change and entertainment. She studies journalism at Thomas More University College.
The opinions expressed here by Shout! columnists are their own, not those of Shout!