You most certainly know Ashton Kutcher from his romantic comedies and that TV show about the 70's. But you should know him for his work on a big project that's giving their life back to hundreds of people.
---
The 39-year-old actor is the chair and co-founder of a human rights organization called Thorn. The organization builds software to fight human trafficking and the sexual exploitation of children.
Kutcher gave a very emotional testimony at a Senate hearing on Wednesday. During his testimony, he told the US Senate Foreign Relations Committee that "the right to pursue happiness for so many is stripped away, it's raped, it's taken by force."
He said that, as part of his work, he's met with victims from Russia, India, Mexico and the United States. "I've been on FBI raids where I've seen things that no person should ever see. I've seen video content of a child that is the same age as mine being raped by an American man that was a sex tourist in Cambodia."
Watch Ashton Kutcher's complete testimony:
The actor claimed that he has been criticized by "internet trolls" that insist that he should stick to his day job.
He responded by saying that his day job is "being the chair of Thorn. My other job is being a father of two, and as part of that job, I believe it is my duty to defend their right to pursue happiness."
The "Dude, Where's My Car?" star is changing lives around the world, and you can do it, too.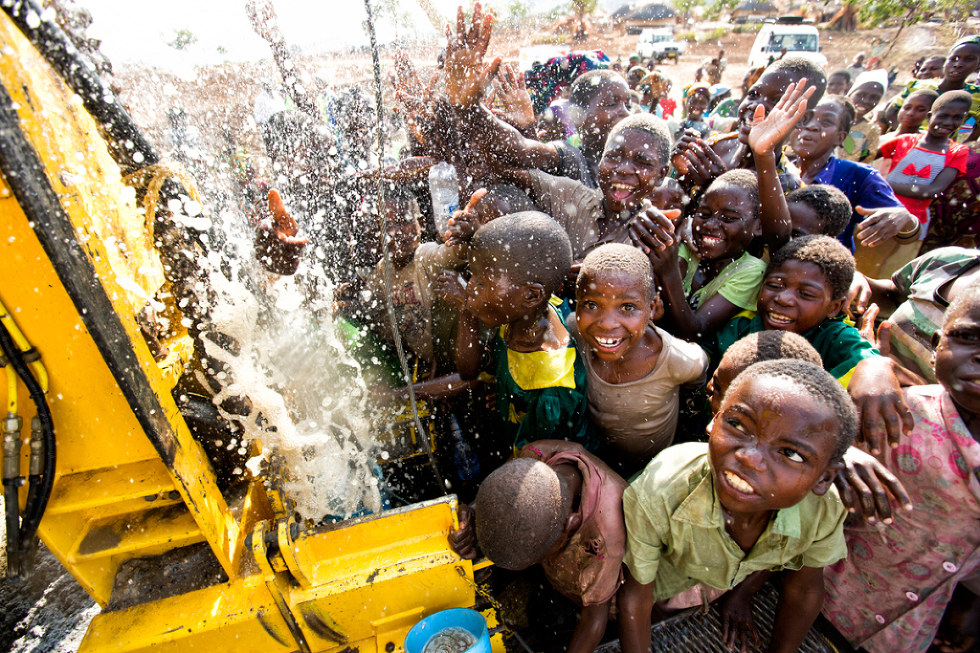 How can YOU help right now?
Ashton Kutcher and other celebrities like Bono, Oprah or George Clooney are changing the world, but you don't need millions of dollars or a face that's recognized worldwide to make a difference. You can improve your community, country or even the world with small yet very effective actions.
Here is a list of actions you can take right now:
1.- Sponsor a child: For about $30 a month you can change the life of a child in need in the U.S. or around the world. They'll let you exchange letters, photos or even visit him.
Here are some nonprofits that do it:
– Children International
– Child Fund International
– Plan International
2.- Volunteer for nonprofits: Did you know that in 2014, 25% of Americans volunteered for a cause-related organization? What are you waiting for?
Here are some organizations that help connect volunteers:
– International Volunteer Organization
3.- Give to charitable organizations: This one is as simple as it sounds. Just be sure to do some research on the organization beforehand. The Federal Trade Commission has a manual that you must read before giving.
5.- Lend money to low-income entrepreneurs: With Kiva, for only $25, you can help a borrower start or grow a business, go to school, access clean energy or realize their potential. The beneficiaries return the investment as soon as they can.
4.- Rescue an animal: There are millions of abandoned pets around the world. It might be time consuming and a big commitment, but rescuing a pet is very rewarding. You can go to your local shelter or find a pet on websites like PetFinder.
6.- Help a homeless person: Every city has them. It's as easy as giving a meal, money or clothes. Here is a link to a guide that shows different ways to help the homeless.
7.- Buy products from socially responsible companies: According to the International Chamber of Commerce, corporate responsibility is "a set of values and principles, integrated into business operations."
How do you determine if a company is socially responsible? Take a look at websites like Good Guide who measures companies' social responsibility.
Most of the actions above involve money or time, but there is always an alternative. You can spread the word on good causes, reduce your carbon footprint or you can just be kind to others.
About the author: Mauricio Holguin is a Mexican journalism student currently at The Washington Center in D.C. He's been a staff writer at Shout! since January 2017.
Contact: mholguin@alumni.unav.es