Guten Morgen! Mustafa is a twenty-four old Syrian I met in a refugee camp in Iraq when I volunteered there in December 2014. I caught up with him yesterday on Facebook and found he is now learning computer science in Germany, where he volunteered in a kindergarten to learn German.
---
How we met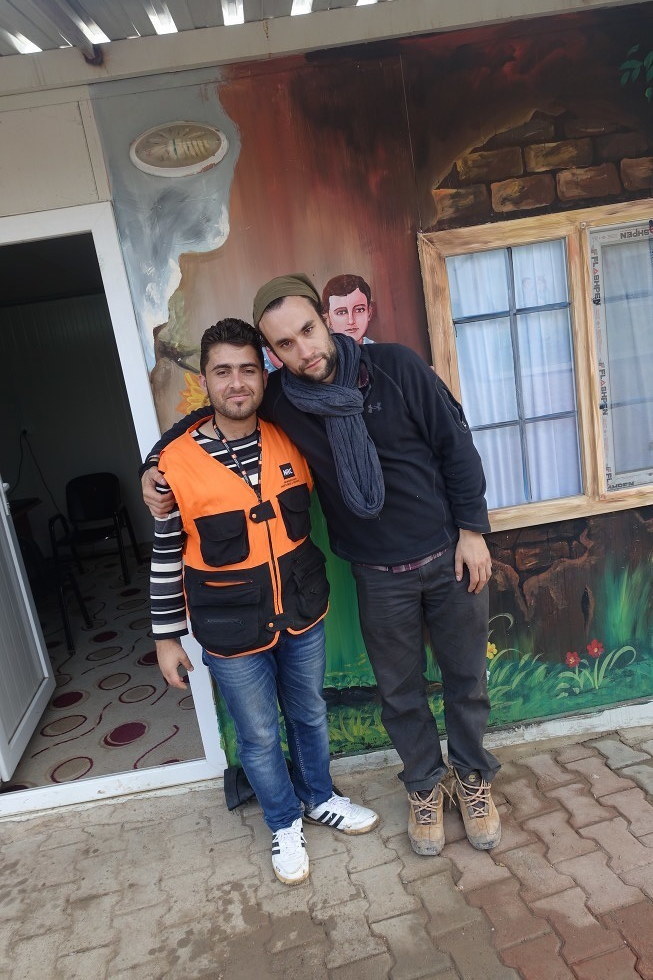 In the Kawergosk refugee camp with Mustafa in December 2014
Flavius Mihaies
Last year, Mustafa followed his refugee friends who had taken a chance and made the perilous undocumented trek from Iraq to Europe. However, this was not a guaranteed outcome. A family in the refugee camp told me that a young relative had left the camp to try his luck on that same route, only to die along the way.
Inside the refugee camp where we met, Mustafa worked as a Community Outreach for the Norwegian Refugee Council, an NGO, one of the lucky few who had found work with one of the international NGOs operating the camp. He worked diligently, always with an accommodating if not soothing smile.
"Very professional and a smooth operator," I thought.
His dream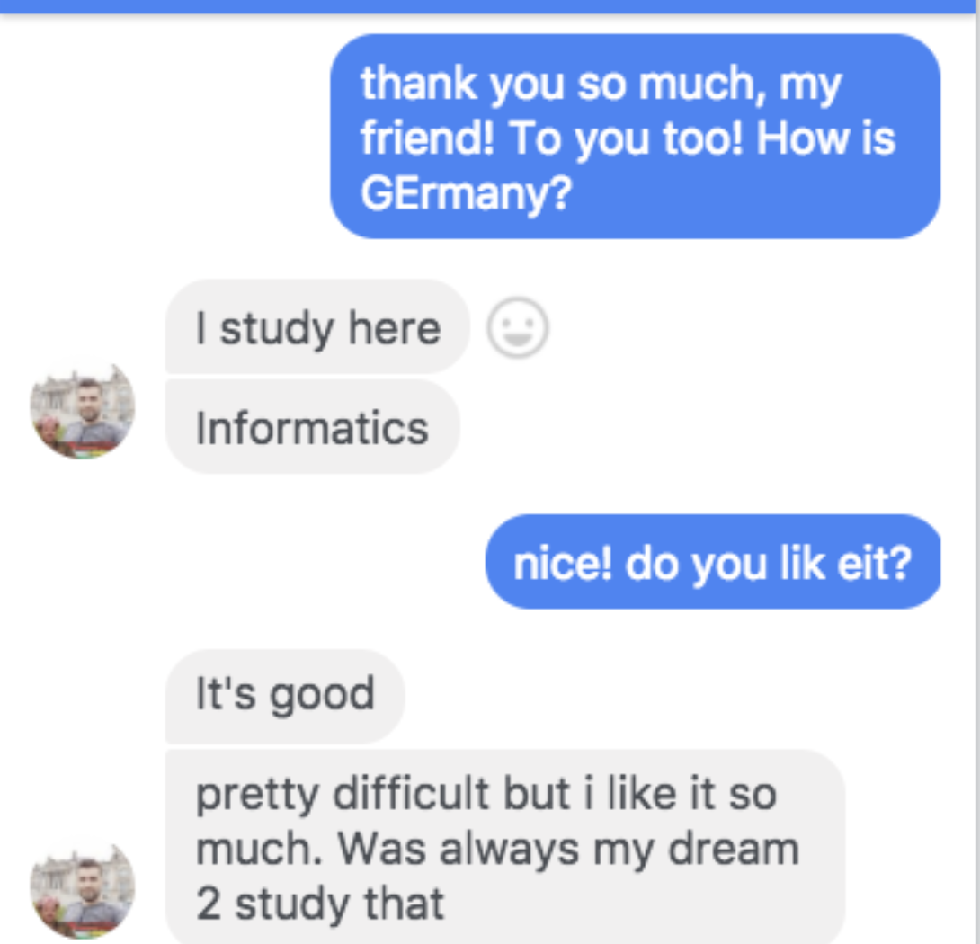 Life is not easy here, Mustafa told me. When not learning computer science at the Baden-Wuerttemberg Cooperative State University (programming language Java FX is on the curricula and he is also starting Python, he said), he works for an international company, supporting their IT system infrastructures. There are other Kurds and Syrian people here, he said.
The way he sees life in Germany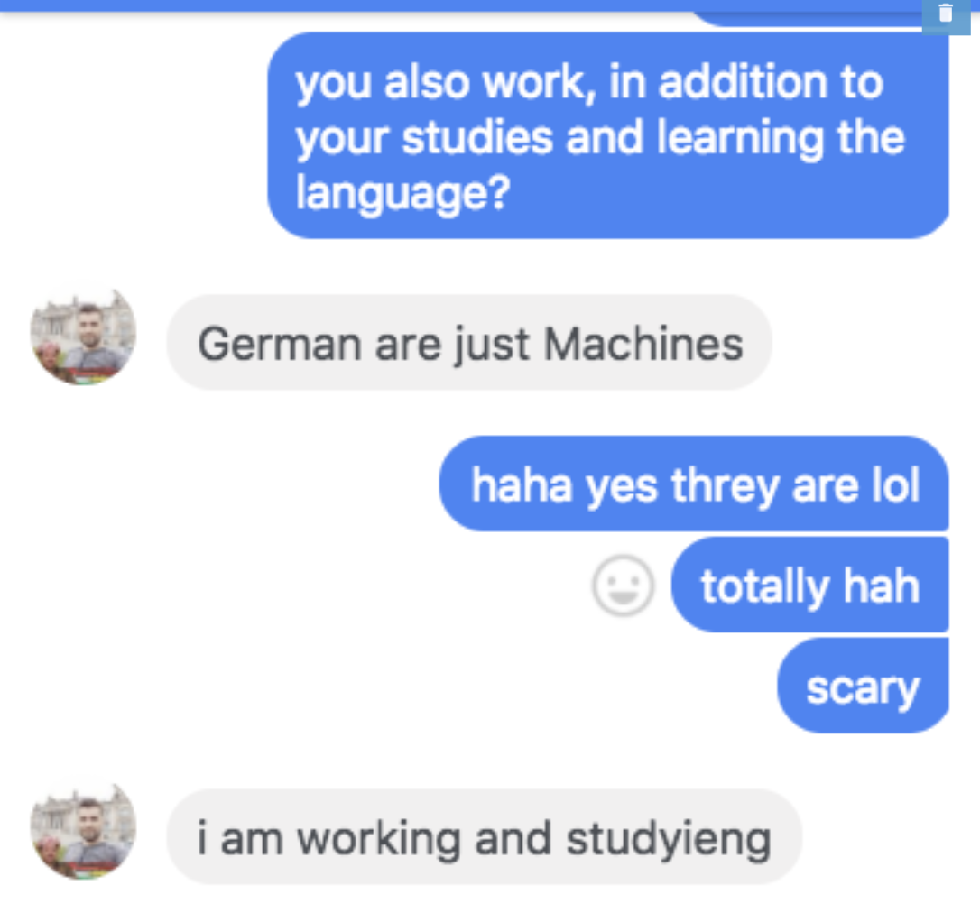 One of his recent post on Facebook is a video in German. It explains why, while there is freedom of expression in Germany, denying the holocaust is not part of it. "The fourth episode of our series explains the basic law why," the post claims, a la Vox.
A year ago, before embarking on this long journey to Germany Mustafa asked my opinion.
Challenges he faced before his German adventure

If you will be hiring, we would be happy to connect with Mustafa.